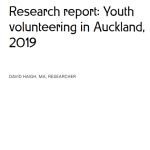 Research report: Youth volunteering in Auckland, 2019
Volunteering Auckland
This research has been conducted in the Unitec Institute of Technology and sponsored by Volunteering Auckland. Through interviewing volunteer managers and coordinators responsible for young volunteers' engagement, the contribution of young volunteers to communities as well as the personal benefits to young people derived from their volunteering are identified and analysed. The research provides an overview of volunteer activities, motivations, attraction and engagement, and challenges and barriers of volunteering for youth aged between 13 and 18.

Long-Term Consequences of Youth Volunteering: Voluntary Versus Involuntary Service
This academic research aims at addressing major gaps in knowledge about youth volunteering. The research draws data from the National Longitudinal Study of Adolescent to Adult Health (in the United States) to examine the long-term effects of youth volunteering on the civic and personal aspects of volunteers' lives. The findings indicate youth volunteering has a positive impact on adult volunteering. The research also confirms the psychological benefits of youth volunteering as well as improved educational attainment and earnings in young adulthood. This paper also provides an interesting analysis and comparison of youth participation in voluntary versus involuntary programs.

Designing virtual volunteering programs for young people
Volunteer Toronto
Prepared by the "Volunteer Toronto" and "Pledges for Change", this is a practical guide for non-profit groups and organisations looking to create, improve, and/or enhance their youth (under 18) virtual volunteering programmes. The guide starts off by providing a background of the project before making a strong case for virtual volunteering, both in the immediate and long term. The impact of the COVID-19 on Canada's non-profit groups is explained and the need for engaging young people through virtual volunteering programmes elaborated. After identifying challenges of virtual volunteering, the report develops a comprehensive strategy for virtual volunteering programmes and goes on to introduce a seven-step management cycle for a typical youth volunteer programme. Finally, 6 tools are introduced to create a successful youth virtual volunteering programme.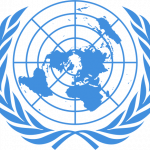 YOUTH VOLUNTEERING: SUPPORTING YOUNG PEOPLE'S ENGAGEMENT IN COVID-19 RESPONSE AND RECOVERY
The United Nations Development Programme
This report is prepared by The United Nations Development Programme (UNDP) which is the global development network of the United Nations. The UNDP promotes technical and investment cooperation among nations and advocates for change and connects countries to knowledge, experience, and resources to help people build a better life for themselves. The current report begins with an overview of the impacts of COVID-19 pandemic on young people. Young women, young and youth, and youth in lower income countries are identified to have been systematically, deeply, and disproportionately influences by the pandemic. Turning its attention to the role of volunteering in youth's empowerment, the report highlights the benefits of volunteering, and identifies challenges and opportunities around youth and volunteering. Next, the contributions of youth volunteers to the COVID-19 response and recovery are identified and recommendations are made to seize the potential benefits of youth volunteers.
Young people volunteering: Removing the barriers
Queensland Australia's Family and Child Commission
This report from Queensland Australia's Family and Child Commission provides a comprehensive review of youth volunteering. The report first identifies key benefits of volunteering for younger Australians and then outlines employment and economic value of volunteering in Queensland. After explaining the impact of volunteering on individual and community well-being, the report provides an overview of key barriers and opportunities of volunteering. There are two informative appendices that introduce legal and policy aspects of volunteering, and a snapshot of volunteering across Australia, respectively.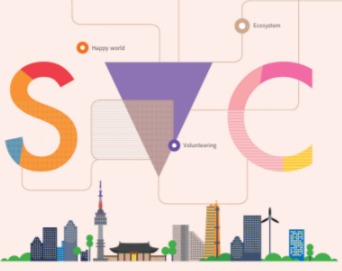 Transforming social issues
Seoul Volunteer Center
This article offers valuable insight into volunteering from an Asian perspective. Prepared by the Seoul Volunteer Centre, this report explores the volunteering trends amongst today's Korean youth. After providing some background on the Seoul Volunteer Centre and youth volunteering in South Korea, the report introduces the Youth Volunteering LAB. Designed and implemented by the Seoul Volunteer Centre, this initiative is an activity platform that enables young volunteers to take on an experimental challenge to resolve various social issues. Through a range of self-directed activities, this program helps participants discover their potential in making a positive difference in those social areas they are most concerned with. The report includes real-world examples of how this framework has been used to help young volunteers address several issues.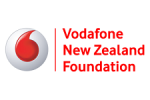 Thriving Rangatahi ~ A review of protective & risk factors~
Vodafone New Zealand Foundation, 2019.
The Vodafone New Zealand Foundation (VFNZ) has a vision to see all young people in Aotearoa, New Zealand living lives they value and having access to the resources they need to thrive. VFNZ is developing an impact model for use by the philanthropic and community sectors that seeks to identify strategic levers of change with the greatest potential to enhance protective factors and address risk factors for this population group. Protective and risk factors were identified using a framework that provides a holistic understanding of excluded and disadvantaged young people's lived experience. To support the philanthropic sector, including VFNZ, in considering the full possibilities of its role as a change agent, protective and risk factors were considered at an individual, whānau and community and structural level. There are key themes and consideration for philanthropic funders that needs to be taken into account. For instance: engagement in positive life opportunities is an important protective factor, protective and risk factors are experienced from pre-birth, risks are perpetuated through intergenerational disadvantage, education, employment and implications of the future of work, and the importance of addressing underlying structural inequalities.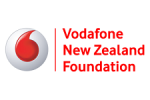 Thriving Rangatahi Population Explorer
Vodafone New Zealand Foundation
The Vodafone New Zealand Foundation (VFNZ) has designed The Thriving Rangatahi Population Explorer. It is a tool to help grant-makers and government better target funding and to measure population level trends in exclusion and disadvantage – that is, exclusion from education and employment, and disadvantage through interactions with the care and protection and justice systems. The Vodafone New Zealand Foundation hopes the tool will provide community organisations with access to information which can shape their work and help them advocate for their rangatah. If you're interested in signing up to use the Thriving Rangatahi Population Explorer, head through to the Population Explorer page on the Vodafone New Zealand Foundation website and apply for access.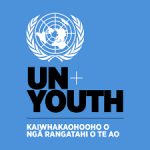 Aotearoa UN Youth Declaration 2019
UN Youth New Zealand, 2019.
This document is designed for public and decision-makers to use, to inform them of the issues and challenges that are of concern and significance to young people, and most importantly the solutions they want to see.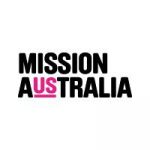 Mission Australia youth survey report 2018
Mission Australia, 2018.
A national youth survey in 2018 found volunteering to be one of the top three activities for young people – ahead of arts, culture and music activities. ABS figures from 2014 also showed that while overall rates of volunteering were on the decline, young people aged 15-17 had the highest rate in the nation at 42%. The measures used to track volunteering also fail to capture the breadth and depth of volunteering that takes place among young people.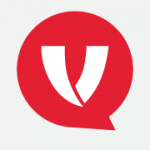 Engaging Millennial volunteers: Understanding a new breed of volunteers
McLay, Kathleen. Volunteering Queensland, 2016.
This document addresses the key challenges for successfully engaging Millennials, how to develop an effective recruitment strategy and how to capitalise on the skills the Millennials have to offer. It also includes a guided approach to enabling change that will help with launching a Millennial volunteer program.
Volunteering to Learn
Murdoch University, Curtin University, and others. 2015.
This project, "Volunteering to Learn: Enhancing learning in the student volunteering experience in Australian universities", took place from 2013 – 2015. The project identified how universities, students and host organisations work together to enable successful outcomes for all parties.
Good Practice Guides and Concept Guides have been developed from the project which identified three types of university student volunteers, four types of host organisations and eight models in operation across Australian universities. A Companion Guide has been developed to accompany the Good Practice and Concept Guides and to offer more information on some aspects of University Student Volunteering.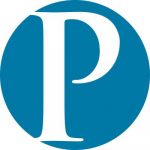 Millennials are drawn to companies that offer chances to volunteer
O'Neil, Megan. Chronicle of Philanthropy, 2014.
This article discusses the June 2014 Millennial Impact Report of consulting firm Achieve which revealed that millennials, (individuals aged 20 to 34) claimed their companies' volunteer policies played a huge role in their decision to apply for a job. Topics mentioned include the positive outlook for millennials in terms of community service.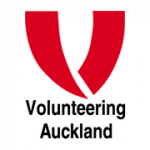 Placing youth in a volunteer framework
Wardlaw, Maryanne. Volunteering Auckland, 2014.
This publication looks at the relationship between youth and nonprofits from the organisational perspective, discovering the reasons why few organisation choose to accept youth volunteers, the challenges and prejudices, and proposing ways volunteer centers can equip organisations to overcome them.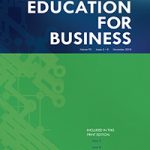 Corporate social responsibility and the Millennials.
McGlone, Teresa; Winters, Judith; McGlone, Vernon. Journal of Education for Business, 2011.
The authors of this document examined the corporate social responsibility (CSR) attitudes of college students and the correlation of these attitudes with willingness to work for companies that emphasise CSR through employee volunteerism. The outcome from an event consisting of 9 high-level executives from for- and nonprofit companies explaining their CSR philosophy to these students is described. Results indicated that the event itself was responsible for changes in the students' attitudes and were not correlated with earlier attitudes or actions.
An online copy of this document is currently unavailable.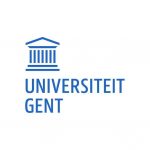 A cross-cultural examination of student volunteering: Is it all about résumé building?
F. Handy et al. Nonprofit and Voluntary Sector Quarterly, September 2009.
The results of this report found that students motivated to volunteer for building their résumés do not volunteer more than students with other motives. However, in countries with a positive signaling value of volunteering, volunteering rates are significantly higher. As expected, students motivated by résumé building motivations have a lower intensity of volunteering.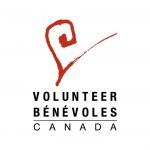 Volunteer connections: Family volunteering – making it official
Volunteer Canada, 2004
This document stresses the importance of volunteer-involving organisations reaching out to family groups, to grow their volunteer base. Excerpt: "The number of volunteers in Canada is in decline. This means volunteer-involving organizations need to develop proactive recruitment strategies that connect them with new groups of potential
volunteers . . . When organizations actively include families in their pool of volunteers, great things
can happen."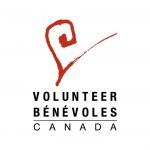 Volunteer connections: New strategies for involving youth
Volunteer Canada, 2001.
This document is a volunteer program management manual designed to assist both professional administrators of volunteer resources as well as individuals who find themselves recruiting, managing, overseeing and supporting volunteers.