A New Zealand that promotes, values and supports effective volunteering for the benefit of individuals and communities.
To promote, support and advocate for volunteering.
Governance: Board members
Karen Smith
Chairperson
Karen is Professor in the School of Management at Victoria University of Wellington. Her research focuses on volunteer management careers and work; recruitment and retention of volunteers; approaches to valuing volunteers; episodic and student volunteering.
Helga Wientjes
Vice Chairperson
Helga is the Capacity and Development Manager at the Cancer Society of New Zealand. Helga has 10 years of experience of establishing supportive environments for volunteering in the not-for-profit and government sectors and is also on the advisory committee of her local timebank.
Brayden Smith
Treasurer
Brayden is an Audit Partner at Grant Thornton New Zealand. Brayden is a regular commentator on issues that impact the not-for-profit sector and has over 20 years experience working with the sector.
Wendy Rapana
Board Member – Māori
Wendy is Ngāti Toa Rangatira through her grandfather Dodie WiNeera and Ngāti Ruanui, Ngā Ruahine through her grandmother Huingangutu Robinson. She has been involved with the Association of Administrative Professionals for nearly 8 years as Chair, and was the National President for two years.
Cathy Aiavao
Board Member – Pacific Peoples
Cathy works for the youth development organisation Youthline. Before returning to New Zealand 10 years ago, she spent 20+ years in Fiji and Samoa, as a volunteer and in airline services.
Corrine Coombe
Board Member
Corrine works as an administrator by day, but her real passion is volunteering. From sausage sizzles and car washes, to organising community education classes and fundraising fashion shows she gets involved in it all.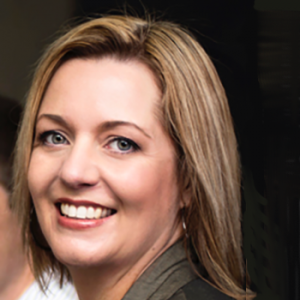 Tania Jones
Board Member
Tania is the CEO of a Christian medical charity, and business owner with a distinctive bias for community development. She has governance and volunteer experience in variety of organisations from Chamber of Commerce, School BoT, church vestry and Volunteer Centres.
Alison Marshall
Board Member
Alison is the Community Engagement Practice Leader of the Blind Foundation. She also is a board member of AAMoV, the Australasian Association for Managers of Volunteers.
Operations: Staff and Volunteers
Scott Miller 
Chief Executive
Scott leads the strategic and operational delivery of VNZ's outputs and outcomes. His extensive cross-sector experience in public, private and NGO roles ensures the organisation's people, purpose and priorities are both sustainable and sector-leading.
Scott is active internationally, working as a consultant on democracy, and as a speaker. Scott sits on two national Boards, and volunteers in the disability and older-people sectors.
Laura Allen  
Content and UX Manager
Laura has experience planning, developing, and writing interactive content for government and trade industry clients. She worked on government websites for almost ten years. Laura has worked on volunteer week campaigns, web page redesigns and project managing web and written reports for VNZ, and loves getting behind what makes people tick.
Michelle Kitney
Project Manager
Michelle has a background in local and national volunteering and experience in communications, marketing, and delivering projects. Michelle's current projects include VNZ's delivery of a National qualification for volunteer managers and development of its stakeholder engagement strategy. She studied law and English literature at Victoria University of Wellington.
Taylor Hamling 
Developer
Taylor is the web developer for VNZ working part-time on the VNZ website, Student Volunteer Week, National Volunteer Week, the annual VNZ conference and many more projects. Taylor is a professional freelancer with a degree in Computer Science. Taylor's portfolio www.taylorhamling.com
Nick Havell
Assistant Accountant
Nick is our volunteer Assistant Accountant. He completed his Bachelor of Applied Management majoring in accounting in 2016. Nick is also studying the CPA Australia program and is aspiring to be a Financial Accountant.
Emma Sygrove-Savill
Graphic Designer
Emma is the Graphic Designer here at VNZ. She works on a broad range of projects creating design solutions for both print and digital mediums. Emma has a Bachelor of Design with Honours degree and majored in Visual Communication Design. You can see more of Emma's work at www.emma-sygrovesavill.squarespace.com.
Ross Patel
Governance Advisor
Ross is currently completing his Masters in Experience and Service Design specialising in youth engagement with Non-profit organisations. When Ross is not thinking of ways Volunteer-Centre organisations can engage more people in volunteering in their communities, he is volunteering his skills in community projects such as the Youth Aotea-Reo Project – developing an app for New Zealand youth which aims to provide youth support services in a more convenient way. Ross is also the President of the Multicultural New Zealand Youth Council.
Julia Kennerley
Communications and Marketing Advisor
Julia studies at Victoria University of Wellington and is currently working towards a Bachelor of Commerce/Bachelor of Arts conjoint degree with a quadruple major in Marketing, Management, Accounting and International Relations. Julia is a social media nerd and is passionate about using this platform as a way to create change.
Hely Kim
Communications Advisor
Hely has contributed articles and media releases to Volunteering New Zealand. She has a passion for the Arts, media-based storytelling, and creativity. Currently she is completing her BA Honours at Victoria University.