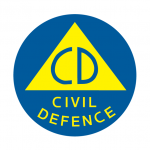 Recovery Preparedness and Management
Civil Defence, July 2020. 
This document provides a set of guidelines for Recovery Managers, Civil Defence Emergency Management (CDEM) Groups, and Local Authorities to understand. respond and recover from national emergencies. It thoroughly outlines arrangements to have in place before, during and after an emergency. These guidelines will also prove useful to other agencies, organisations and groups involved in preparing for and managing recovery.