Volunteering New Zealand's Rangatahi / Youth Working Group is a collective of young, passionate volunteers from across Aotearoa who are working together to help improve young peoples' experiences in the volunteering sector.
Launched in 2021, the group aims to support and develop young people alongside guiding Volunteering New Zealand to lead the way in providing youth-safe and youth-specific opportunities within the sector. From helping promote Student Volunteer Week, to supporting strategy development for volunteer leaders on youth engagement and helping with webinars with awesome rangatahi from across the motu, the group plans to make volunteering more attractive and accessible for young people.
Introducing the members: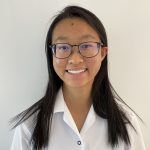 Swetlana Khoo
Swetlana is currently a Year 13 student at Carmel College, Auckland. Having moved to New Zealand in 2018, she has found herself involved in volunteering and community events and loves meeting new people, forming new connections and learning new skills. She is passionate about sustainability, women's empowerment and educating youth on social issues and she cannot wait to contribute to the VNZ team.
Jason Liu
Jason has recently graduated from the University of Auckland, and is now working as an engineer for Downer. He's volunteered for a range of charities since high school and sees it as a really good way of empowering youth to be more confident in their own skills. Jason is really happy to get started with the team.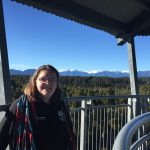 Micaela Aldridge
Micaela is a strong-willed and passionate small-town-roots teacher education student. She was involved within Hato Hone Rangatahi | St John Youth for over ten years, among other youth organisations. In 2020 Micaela was the recipient of The Pulse Energy Rangatahi Leadership Award for the Kawatiri area. Her passion is to help youth to realise their potential and she is excited to be part of the team.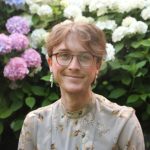 Anderson McCombs
Currently residing in Pōneke, Andy, a self-described lovely person has worked in the tertiary and primary sectors for over a decade, championing successful businesses' charitable efforts through design, finance, and frontline support. Throughout their schooling years they gravitated toward leadership roles and lent a hand with various volunteering efforts such as toy drives, comms and fundraising initiatives. With a degree in Design Innovation from Te Herenga Waka, and a passion for animal welfare and conservation, Andy is presently engaging with various groups to enhance our collective efforts in Aotearoa.
Donald McIntosh
Donald is passionate about social and community leadership and is interested in advocacy, governance and socially responsible business. Donald was the student representative on his high school Board and is now a Trustee of Trade Aid Ōtepoti and Chair of Employment Advice NZ. He is currently studying towards a Bachelor of Laws and a Bachelor of Science in Psychology at the University of Otago. In his spare time Donald enjoys volunteering as a bike mechanic and working as a reserve sailor in the Royal New Zealand Navy.
Isobel Green
Kia ora, I'm Izzy. I am currently living in Auckland, studying Urban Planning. I have volunteered my whole life, from coaching sports to helping out at my local Guide centre. I love helping out and getting involved with my community.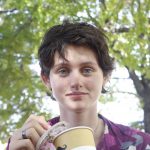 Dante Dawes
Hello! I'm Dante, a first year student at Victoria University. I'm really passionate about improving the state of youth volunteering and advocacy to help more young people have their voices heard. My background is in flax roots community activism like the School Strikes 4 Climate. I currently hold several representative roles at my university, as well as being Co-president of Amnesty at Vic.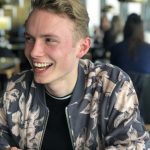 Ryan Hooper-Smith
Ryan is an Economics and Public Policy student at Te Herenga Waka / Victoria University of Wellington. He has extensive experience in the volunteering sector through volunteering for the Mental Health Foundation, organisations such as VIBE, and assisting university clubs such as Thursdays in Black. Ryan is a strong youth advocate, pushing for greater rangatahi voice across Aotearoa.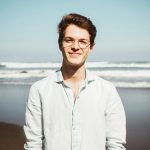 Matthew Goldsworthy
Matthew is the Youth Board Member (Co-opted) of Volunteering New Zealand. He is an award-winning social entrepreneur and creative based in Tāmaki Makaurau Auckland. Winner of the 2020 AIMES Service to the Community Award, Matthew is the Founder and CEO of Youth Arts New Zealand and a regular consultant to nonprofits, Government agencies and creative sector organisations. Matthew has volunteered with many organisations including TEDxAuckland and Play It Strange, and has a keen interest in the development of youth volunteering.