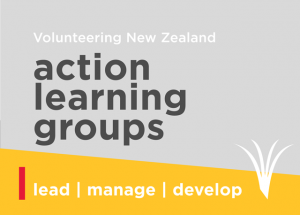 In 2018 we will be running a series of action learning groups in Auckland, Wellington, and Christchurch for managers and leaders of volunteers.
The world of volunteering is constantly evolving and as a leader of volunteering in New Zealand VNZ is taking up the challenge to facilitate and distribute new research, ideas and more on the world of volunteering.
Participants will work with Erina Papp, VNZ's Learning and Development Manager. Erina is well qualified to lead these sessions with signifcant experience in coaching, mentoring and volunteer managment. She has an  MBA, Ba Hons, Dip Counselling, B Com and Certificate in Employee Relations.
Erina is experienced in organisational development and is an HR professional with a focus on engaging others to achieve results and turn vision into reality.  She brings a unique mix of in-depth HR and senior management experience, and coaching, counselling and community development expertise enable me work with people to address both business and interpersonal challenges.