Want to have more volunteers involved in your cause?
You can find volunteers through a number of ways:
Word of mouth – ask around and see who has some spare time or skills you need. This remains the most utilised recruitment method.
Joining your regional volunteer centre

 

– who can help you find volunteers and also help build capability in your organisation.
Listing your role online through a volunteering opportunity sites such as SEEK Volunteer or

 

Do Good Jobs.
Consider how your organisation attracts volunteers as well – have a look at our toolkit to ensure you engage volunteers well.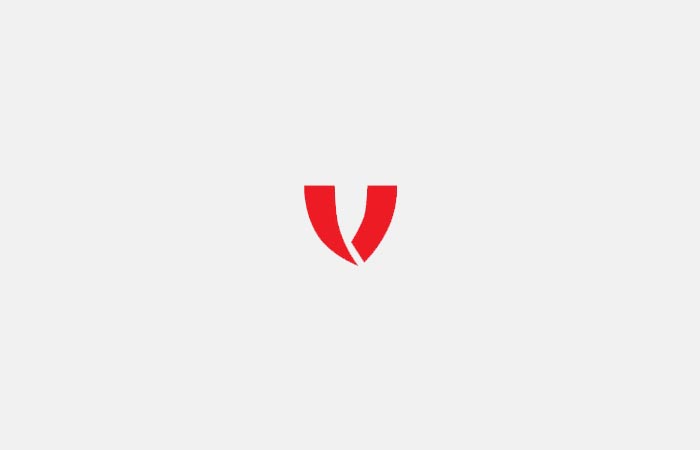 Volunteer Centres
Volunteer Centres help local organisations find volunteers – just like you! These groups work independently of Volunteering New Zealand (VNZ) and are a great place to get connected with your community.
Note that Volunteer Centres are not VNZ branches or regional offices – contact them direct to find a volunteer role.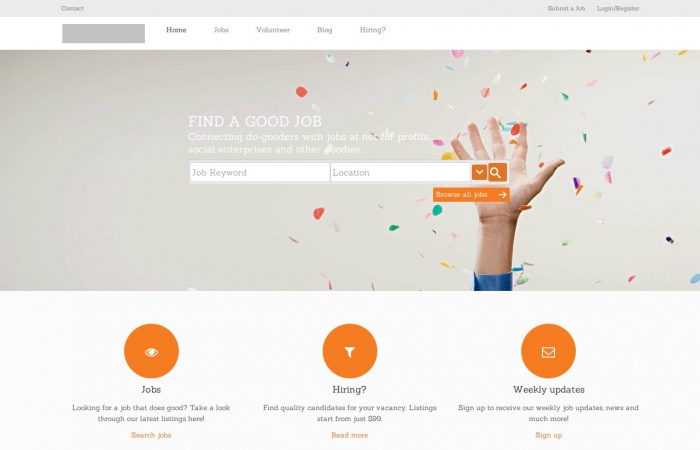 Do Good Jobs
Do Good Jobs "Connects do-gooders … at not for profits, social enterprises" and other places for work or volunteer roles based in New Zealand. Volunteer listings are free for organisations.
---
---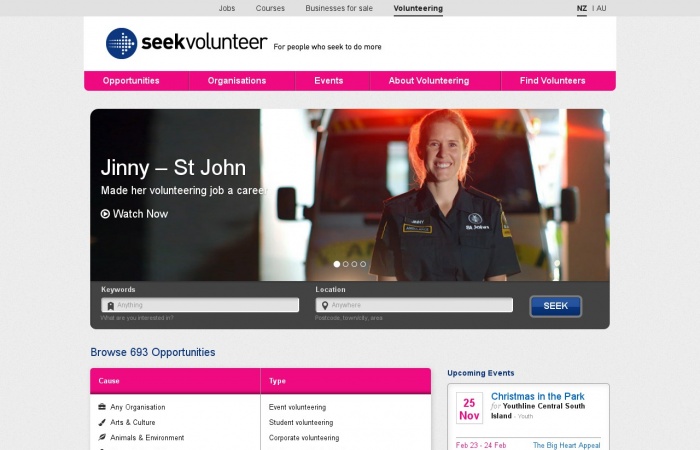 Seek Volunteer
SEEK Volunteer allows volunteers to search and apply for volunteering opportunities, according to their interests and skills and matches these with opportunities posted by organisations needing their help.
SEEK's experience matching jobseekers to employment opportunities uniquely positions it to provide this first-class experience to people seeking volunteer opportunities. There is no cost to volunteers or eligible VIO's to use the SEEK Volunteer service.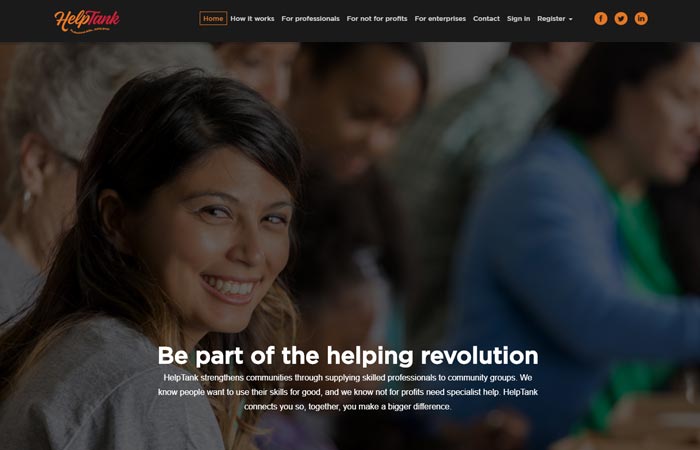 HelpTank
HelpTank supplies not for profits with specialist skills pro bono. It makes it easy for talented professionals to Search the available volunteering opportunities, by cause, skill, and location to give their skills to fantastic community projects in need. HelpTank also partners with companies, networks and organisations to connect a team's skill sets with meaningful volunteer opportunities.