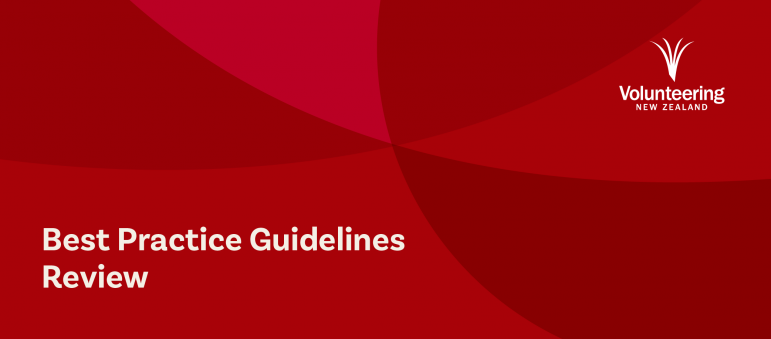 Best practice guidelines review
Volunteering New Zealand is leading a review of volunteer best practice guidelines.
Why?
Organisations need effective tools and support to manage volunteers
Guidelines need to meet diverse needs and be inclusive
Volunteering is changing, demanding a change of approach.
The Best Practice Guidelines are one of Volunteering New Zealand initiatives to support and develop managers and coordinators of volunteers in New Zealand. They build on the work completed during the development of the  Competencies For Volunteer Managers  and Best Practice Toolkit .
This suite of tools were developed by Volunteering New Zealand and the sector with extensive consultation and input between 2010-2015.  We are conducting a review from an inclusion and accessibility lens.
What we are doing
We have reviewed how well the Best Practice Guidelines meet current needs and identified gaps that a refresh of the BPGs should address. See a summary of the review.
We will ask people in a survey what they need to successfully lead and coordinate volunteers; followed by discussions with small and larger organisations, and a range of special interest groups.
Our goal is for simplified, accessible, inclusive tools and resources to support good volunteer involvement, meeting people where they are at.
Get involved
Let us know how you would like to be involved, by quickly giving us your contact details and your area of interest. As part of our consultation we'll hold a series of discussions with special interest groups.