We are kaitiaki of Mahi Aroha, empowering volunteers to enrich Aotearoa New Zealand.
Our aspiration for Aotearoa New Zealand is that volunteering is valued as part of who we are as a nation.
Join us
We are #strongertogether when your national organisation joins as members of Volunteering New Zealand
---
Grow your volunteers' impact
We've built you a comprehensive set of tools to get better outcomes for volunteers and communities.
---
Campaigns & Events
We have a schedule of Volunteering New Zealand campaigns and events. Our next campaign is National Volunteer Week,
20–26 June 2021.
Featured
What's new from VNZ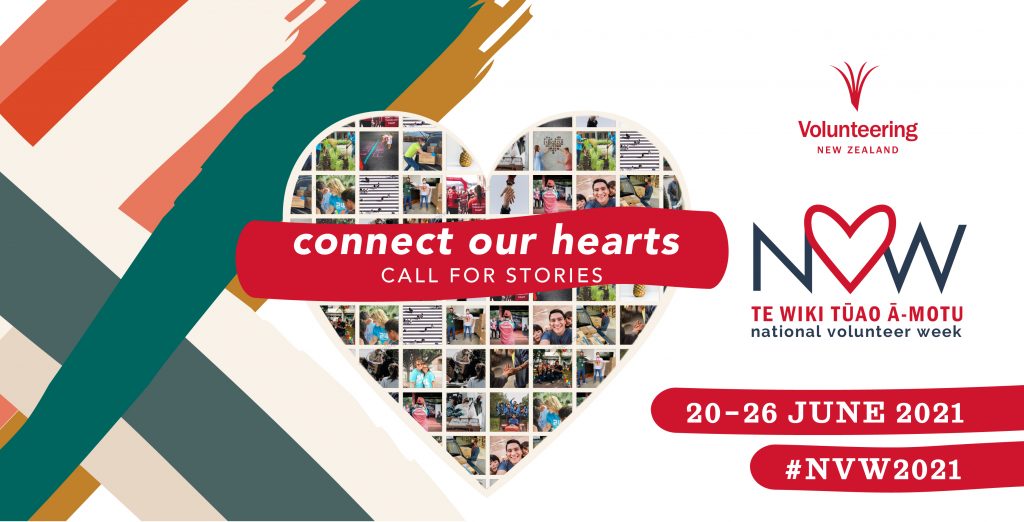 Connect Our Hearts
~ CALL FOR STORIES ~
To celebrate National Volunteer Week 2021, 20-26 June, Volunteering New Zealand is gathering the volunteering stories from volunteers in Aotearoa.
What is your best volunteer experience, or the most touching moment you have had from volunteering?
Please complete the questionnaire to tell your story by 31 May.
More Information New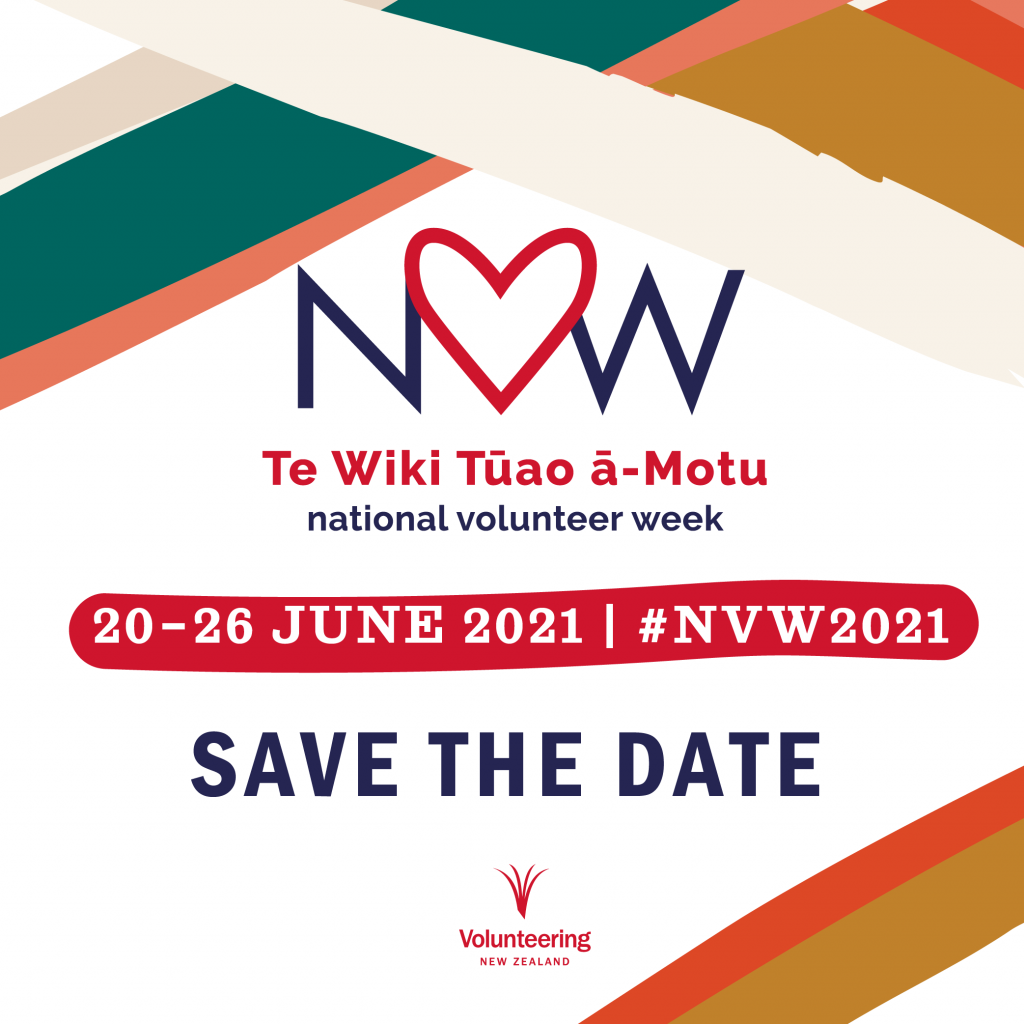 National Volunteer Week 2021
Recognise| Connect| Reimagine
National Volunteer Week 2021 (#NVW2021) will run from 20-26 June 2021. National Volunteer Week celebrates the collective contribution of all volunteers who enrich Aotearoa New Zealand.
Learn more New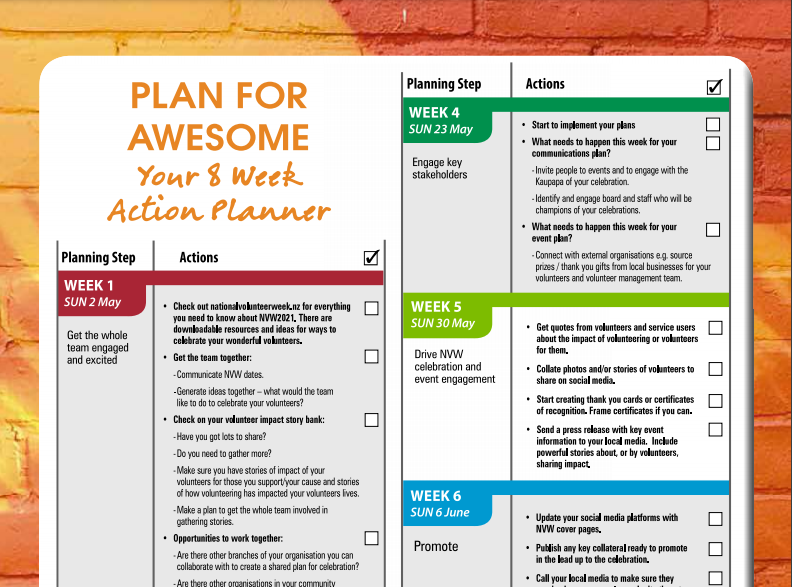 Preparing for Te Wiki Tūao ā-Motu
Want some help preparing for how you will celebrate and recognise your volunteers during National Volunteer Week?
Read Exult Tonic Magazine 50 Preparing for National Volunteer Week 2021, co-written by Michelle Kitney (Volunteering NZ) and Megan Thorn (Exult) for Tonic Magazine.
It includes some awesome NVW ideas and an 8-week action planner. New
Subscribe to our newsletter
Our supporters
Our ongoing supporters enable Volunteering New Zealand to help spread volunteering throughout Aotearoa New Zealand