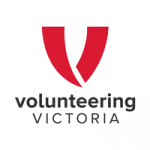 Virtual Volunteering – Designing Roles and Projects
Volunteering Victoria, July 2020. 
A guide to understanding and implementing virtual volunteering. Virtual Volunteering is volunteering using the internet, offsite from the organisation in a range of tasks. Virtual volunteer roles may open opportunities to engage more volunteers, including the chance to engage people or bring skills that would otherwise not be possible.