International Volunteer Day (IV Day) is held annually on 5 December.
Let's join with all volunteers across the globe to recognise the power of volunteering. A huge thank you to all volunteers who make an impact in our communities across Aotearoa!
#IVDAY23 – start promoting today. Create your own International Volunteer Day graphics
Use these shareable editable Canva templates
 

to create your own social media graphics and printed pieces to celebrate your volunteers. Add your own photos, quotes, facts, messages of thanks.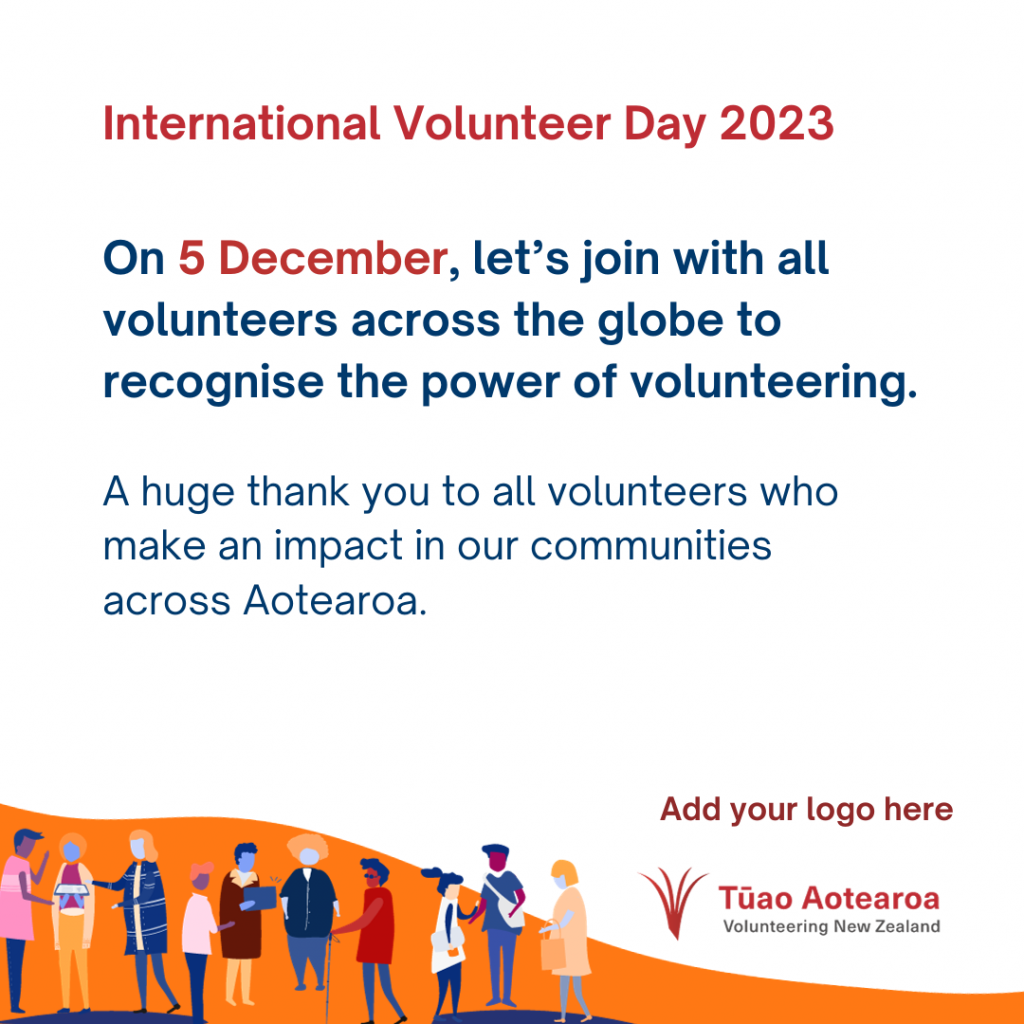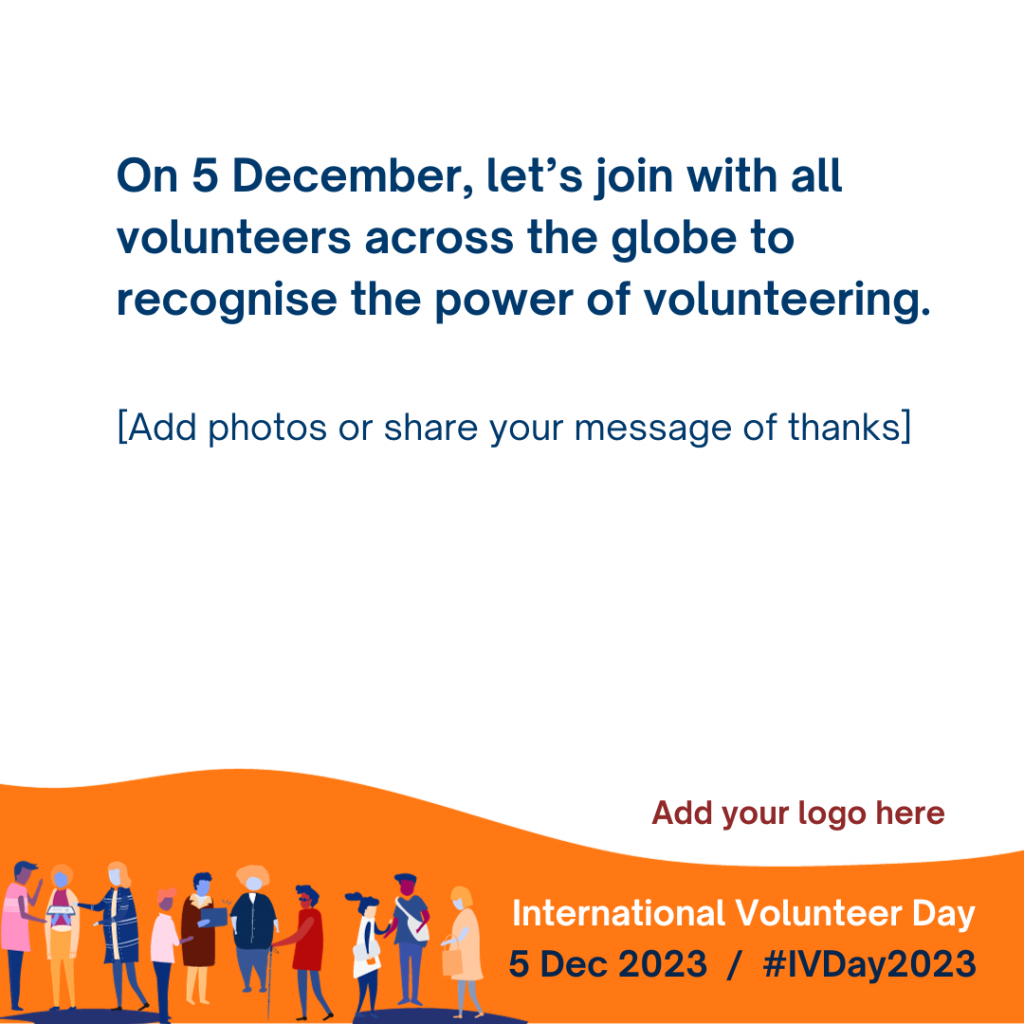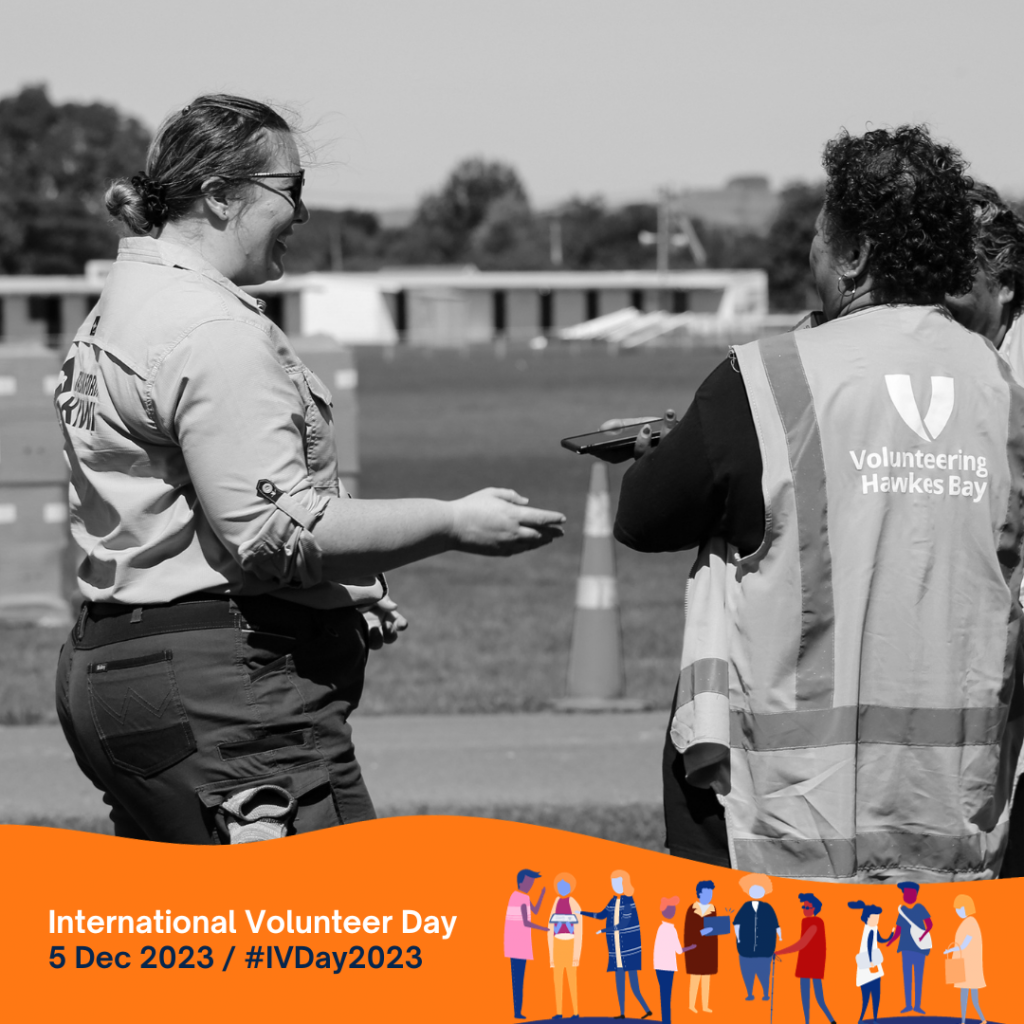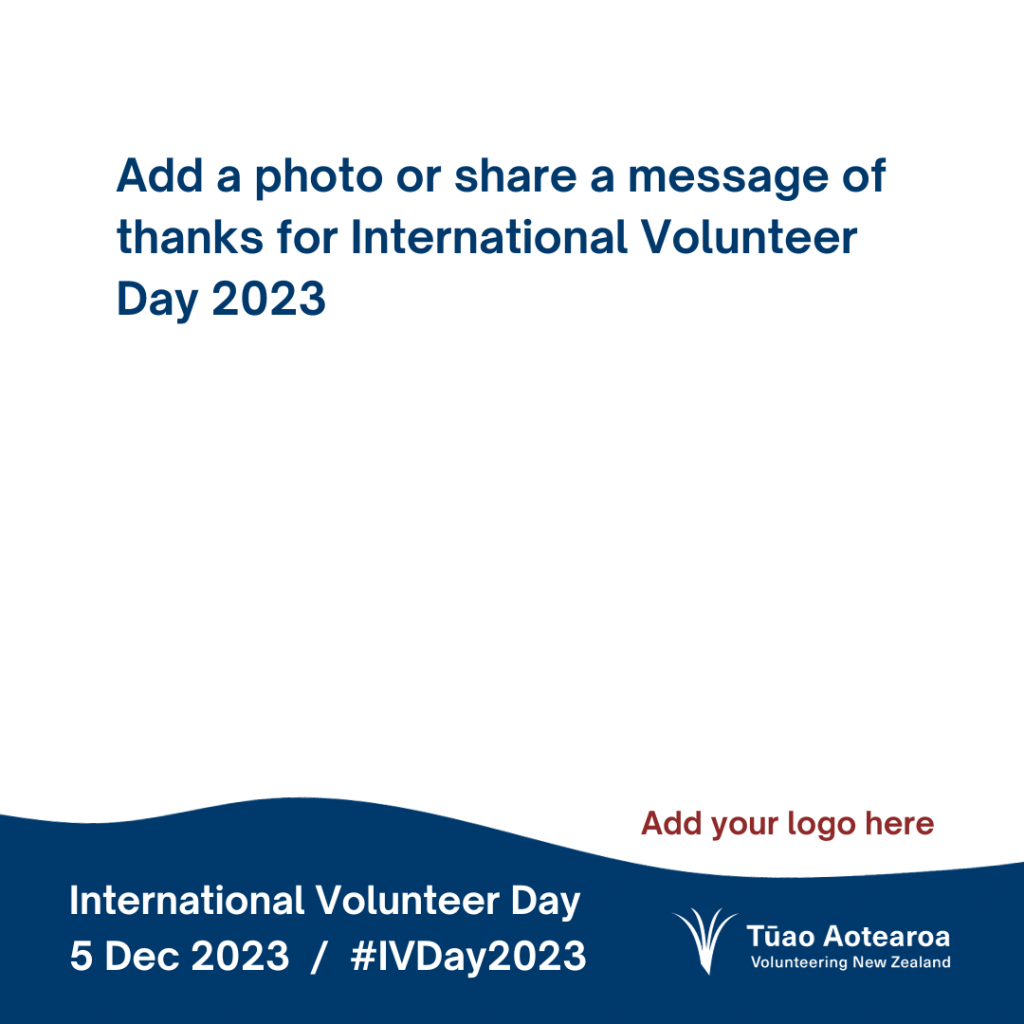 To mark IV Day, we've selected our top five VNZ resources, tools and research to support managers of volunteers. 
Newly issued guidelines cover seven areas of the volunteer life cycle. Delve into one area or have an overview of them all. There are practical resources to help you implement changes in each area.
Watch previous webinars in our Ako Kotui sessions earlier in 2023. These include topics on: recognition of volunteers, the State of Volunteering report 2022, and volunteer management systems.
3. Regional training and events
We collate upcoming training and events from across the motu. Many are online and free, giving you access to learning wherever you are.
4. Volunteers and the law
There are a range of laws that have implications on how organisations interact, treat and manage volunteers. We have collated information about employment, health and safety, volunteer rights and volunteer expenses.
Here are resources themed on the Best Practice lifecycle to support managers of volunteers at volunteer-involving organisations. See: https://www.volunteeringnz.org.nz/best-practice-resource-hub/
Any questions about these resources?
Please contact us at office@volunteeringnz.org.nz.