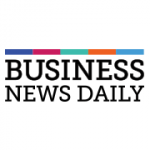 Want a Better Workplace? Encourage Employees to VolunteerCorporate Volunteering
Business News Daily, February 12 2020.
Creating a culture of volunteerism within your company doesn't just help others; it also improves your organisation, according to a study from Deloitte. The study is based on surveys of 1,000 full and part-time employees who had volunteered over the previous 12 months.