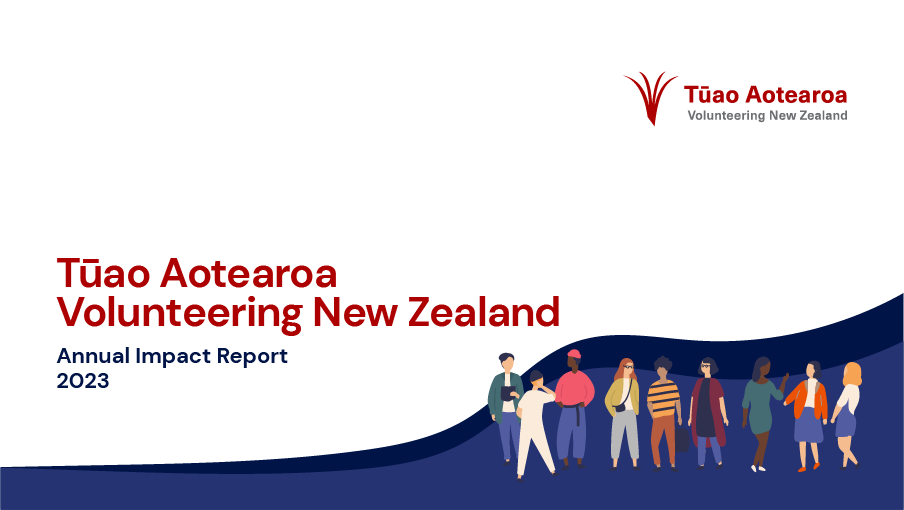 2023 Annual Report
In 2022/23 we worked with the sector to achieve a lot for volunteers and volunteering. This included a new campaign to recognise volunteers and new best practice guidelines.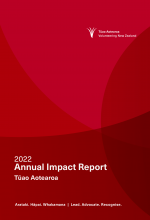 2022 Annual Report
Although 2021/22 was impacted by the ongoing Covid-19 pandemic, we worked together and strived to reflect our values and achieve our strategic goals.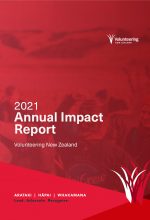 2021 Annual Report
In 2020/21 we adapted to the ongoing impact of the Covid-19 pandemic. We delivered research, advocacy, resources and provided sector support.
2020 Annual Report
2019/2020 saw many unexpected challenges. This report details our developments in sharing research and resources,  our campaigns, advocacy, and Covid response.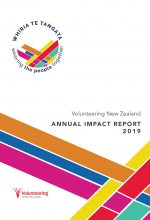 2019 Annual Report
In 2019 we delivered much more than in previous years. From advocacy, championing best practice and delivering national campaigns, to research reports, and the delivery of a national migrant volunteering strategy.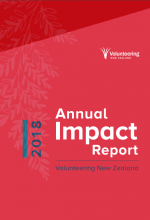 2018 Annual Report
2017/18 was a time of continued progress and this report is a testament to that. Over this time we also witnessed some changes of faces, but VNZ's goals remain the same.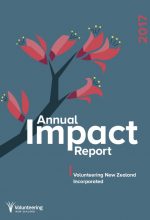 2017 Annual Report
2016/17 was a year of further growth and achievement for Volunteering New Zealand, and this report contains many examples of the impact VNZ is making in our communities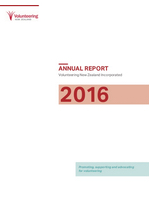 2016 Annual Report
The 2015/16 financial year saw Volunteering New Zealand (VNZ) grow in reputation and achievements.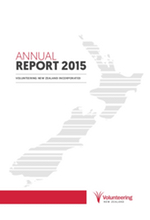 2015 Annual Report
The 2014/15 year brought change and growth. It's always a challenge when people move on.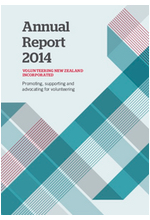 2014 Annual Report
Looking back on the 2013/14 year a number of events were fundamental to growth and development.