International Volunteer Managers Day 2023
International Volunteer Managers Day is an international event held annually on 5 November.
International Theme: Helping others Help
Aotearoa Theme: Aratakina te hunga tūao – (leading volunteer people).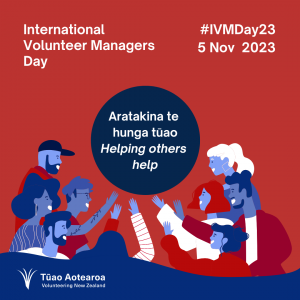 International Volunteer Day 2023
International Volunteer Day (IVDay) is an international event run by UN Volunteers and celebrated every year on 5 December. The purpose of IVDay is to recognize and support the spirit of volunteerism to help create a better future. It champions the impact volunteers have in communities, nationally and globally. IVDay includes a wide variety of events, activities, and awareness-raising campaigns. 
When: 5 December 2023
Theme: TBC
Microvolunteering Day 2023
Microvolunteering is bite-sized, on-demand, no commitment actions that benefit a worthy cause. Microvolunteering Day is also a unique opportunity for microvolunteering platforms, volunteer involved organisations and individuals to join together in a synchronised effort to demonstrate the empowering potential of the microvolunteering concept. 
When: 15 April 2024.
Youth Volunteer Week 2024
Youth Volunteer Week celebrates young people who are striving to make a change through volunteering, and encourages students to try volunteering. We celebrate this week during New Zealand's national Youth Week; Ara Taiohi is the kaitiaki of this week.
When: mid- May 2024
Theme: TBC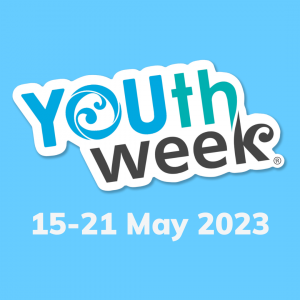 The Big Shout Out June 2024
The Big Shout-out (new in 2023), encourages people to give a shout-out to volunteers. New Zealand is a nation of volunteers – more than 50 percent of kiwis volunteer, giving time and energy to make a difference in our communities. It's time to recognise these unsung heroes and show your thanks. #thebigshoutout
When: June 2024
Theme: Thank volunteers!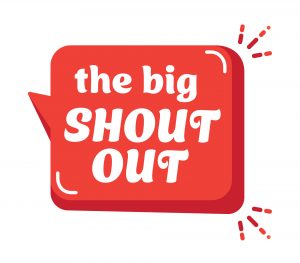 Te Wiki Tūao ā-Motu | National Volunteer Week
National Volunteer Week 16-22 June 2024 honours the collective energies and mana of volunteers in Aotearoa.
#NVW2023 #mahitahi #teamwork #tautoko #support #whakamiha #appreciate #volunteers #thankyou #AotearoaOfKindness
When: 16-24 June 2024