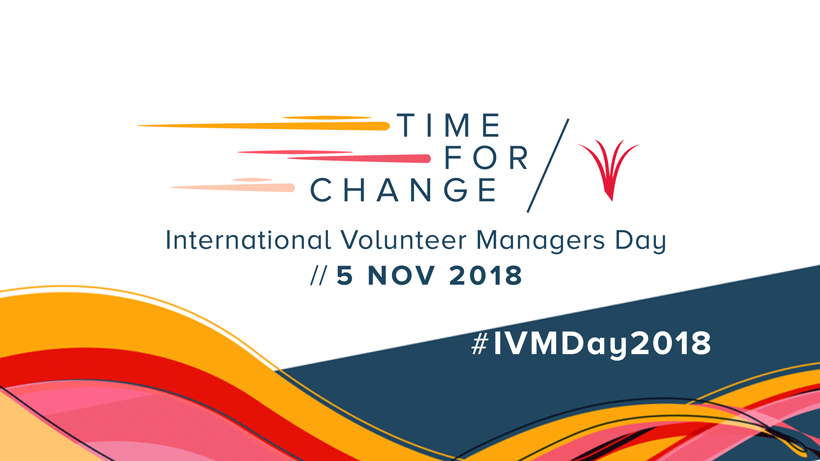 Let's celebrate International Volunteer Managers Day (IVMD), 5 November 2018. IVMD is a global event held annually on 5 November. The 2018 theme is 'Time for Change'. This timely theme will allow us to explore the changes needed in our great profession, to ensure it remains relevant and powerful into the future. At VNZ, we believe it's also time to acknowledge the incredible impact managers of volunteers are having, so it's important to celebrate and recognise the work they do.

Ways to celebrate IVMD:
Use Volunteering New Zealand's IVMD resources (poster, social media graphics and logos)
Send thank you messages or cards to the extended group of staff in your organisation who support volunteers. You could use a free Canva template to create one
Write an article or blog about the importance of volunteer managers for your organisation's newsletter or for a local paper
Send a recognition certificate to your volunteer managers. You could use a free Canva template to create one or a Word template
Put an IMVD reminder in the signature line of your emails
Prepare celebratory gift bags for your volunteer managers
Host an event for your volunteer managers. Invite local dignitaries or MPs to talk about the impact of volunteer work in the community. Share photos of the event on social media. Tag VNZ
Put the link to the IMVD website or VNZ website on your volunteer page 
Hashtag: #IMVD.
Whichever tip works best for you and however you celebrate IVMD2018, remember it is coming up soon on Monday November 5 2018! 
Save these dates: don't forget about future campaigns: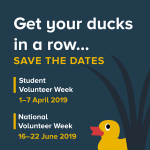 Have any questions about IVMD or future campaigns? Please contact us at office@volunteeringnz.org.nz