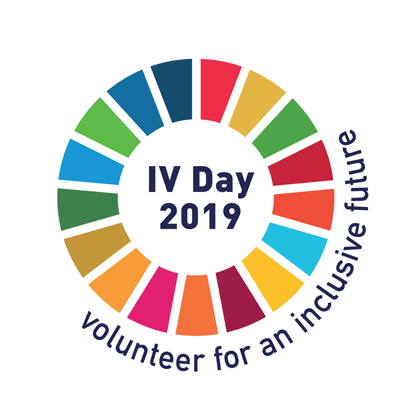 International Volunteer Day celebrates the contribution and impact volunteers make in their communities. Thursday 5 December is a day to celebrate and give thanks to the 1.2 million people in Aotearoa New Zealand who participate in volunteering, social action and Mahi Aroha.
"Volunteers and volunteering have the immense power and privilege of creating and shaping communities. In fact volunteer contribution is one of the key mechanisms to enable us to deliver progress against all of the United Nations Sustainable Development Goals (SDG's) at a local, national and international level."  Michelle Kitney, Chief Executive at Volunteering New Zealand.
Achieving the SDGs depends on empowerment, inclusion and equality of all people. Volunteer action widens spaces for engagement, including for remote and marginalized populations.
A recent study from Volunteer Scotland on the contribution of volunteering to peoples' health and wellbeing concludes that "there is clear-cut evidence that those subject to exclusion and disadvantage in society have the most to gain from volunteering in terms of their health and wellbeing".
The SDGs are the blueprint to achieve a better and more sustainable future for everyone. They are a call for action by all to promote prosperity while protecting the planet. The SDGs provide a framework for government, in partnership with the United Nations, the private sector, civil society and others to integrate volunteerism into national development strategies.
"The Government must promote and facilitate the involvement of all people in volunteering for the achievement of the SDGs in line with the 2015 UN Resolution: integrating volunteering in the next decade." Ronja Levers, Pou Menetia – External Relations Manager Hui E! Community Aotearoa.
The recent released The People's Report on the 2030 Agenda and Sustainable Development Goals shines a light on the many contributions volunteers make towards achieving the SDGs and shaping Aotearoa's response to a more just, equal and sustainable society."
'Volunteer for an Inclusive Future – E whai wāhi ai te katoa, kia tūao te tū' highlights the power of volunteering to achieve SDG 10 and the pursuit of equality – including inclusion – through volunteerism.
Contact:
Michelle Kitney, Chief Executive at Volunteering New Zealand
michelle@volunteeringnz.org.nz