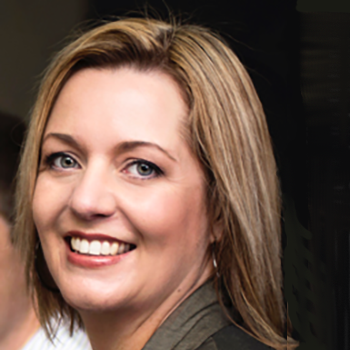 We are thrilled to announce the appointment of Tania Jones to the role of Board Chair, effective from 1 June. Tania, in her role as Vice Chairperson has worked closely with outgoing Chair Helga Weintjes over the last 18 months. This transition enables Volunteering New Zealand to be ready for any board changes ahead of our next AGM, and is an example of our leadership succession planning to ensure a secure and sustainable organisation. Helga has served on Volunteering New Zealand's Board since 2014, and was its highly regarded Chairperson from 2017 until June 2020.
Helga's leadership, integrity and passion have been a guiding light for Volunteering New Zealand throughout her time on our board.
Tania was appointed to the board of Volunteering New Zealand in 2016 and in the last 3.5 years has demonstrated that she is passionate and committed in supporting volunteering within New Zealand and internationally as a member of IAVE. She is also an experienced, highly motivated, committed, and results focused team player. In October 2017 she was appointed Deputy Chair of Volunteering New Zealand.
One of Tania's unique strengths is that she has been extensively involved in New Zealand's regional Volunteer Centres at a Governance level. She has previously been the Chair of Volunteer Marlborough, and the Chair of the Volunteer Centre Network Aotearoa Leadership Group as they discussed options for becoming even more strategically aligned.
In addition to volunteering-specific governance and leadership experience, Tania also has 20 years of governance experience in a diverse range of organisations, both local and national. She has previously held governance roles in organisations including: a Chamber of Commerce, District Health Board projects, Plunket New Zealand, as well as faith based and service groups. Tania has also served on the boards of a primary and secondary school, and regional and national kindergarten. She is the current Deputy Chair of He Whanau Manaaki Kindergarten Association and was appointed to the board of New Zealand Kindergartens. Combining her passion for young people, volunteering and enterprise development Tania was appointed as the founding Chair for Youth Arts New Zealand this year.
Tania possess a unique mix of both not for profit and corporate work experience. Her career background includes project management in tertiary education and local government economic development. She has held a variety of roles though most recently, was the Chief Executive of Christian Medical Fellowship of New Zealand and is the Managing Director of Clear Thinking Coaching Ltd, a company she has run for 10 years.
In her coaching work, she focuses on for profit and for purpose leaders helping them to step away from overwhelm, to recognise and develop their unique gifts and the impact these can have on their leadership in their chosen organisation or community. In recent years she has refocused to bring a kaitiakitanga/governance lens across her services. Being able to assist leaders to step above their day to day work and reflect on their impact, has brought a significant change to the outcome of business coaching and governance mentoring programmes.
Tania has a particular interest in the impact of personal leadership on organisational development, how this impacts organisational culture and values both in business and not for profit organisations, and the link between this and community engagement. Particularly the development of enterprising skills through the development of education links to business and community, the experience of these volunteers in the New Zealand education sector and fostering great governance methods to look after them.