Age is no barrier to volunteering for Kevin O'Brien. Kevin is just short of his 86th birthday but you wouldn't know it — he is a dedicated volunteer in Ashburton.
For sixteen years, Kevin has given his time and talents to St Vincent De Paul. In his role, Kevin is responsible for picking up and delivering furniture from their opportunity shop on Ashburton's Triangle, and he is in charge of the firewood that St Vincent De Paul give to those in need.
Kevin's upbringing and strong faith gave him a good grounding for this work, which involves being there for others and giving them a hand up.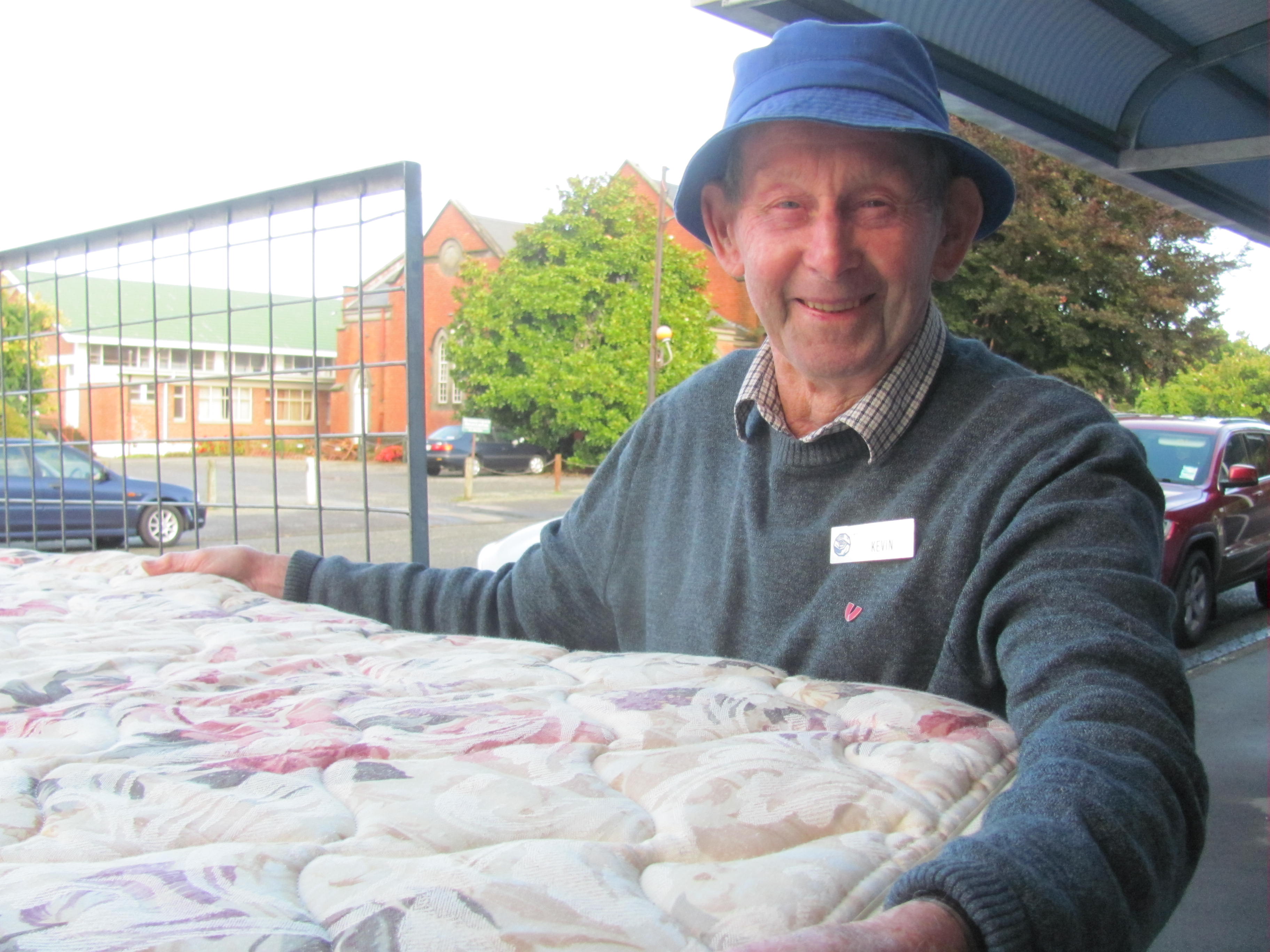 This isn't Kevin's first foray into volunteering. Even while farming full time, Kevin volunteered with the Lowcliffe Red Cross, and he is now on the Conservation and Property Committee of Mid Canterbury Catholic Parish.
Kevin says he could not do all he does with his volunteering if it wasn't for the support and understanding of his wife Pat — who is also a volunteer for Red Cross. He is quick to point out that he is part of a team of St Vincent De Paul volunteers and more are always needed.
Kevin was the first Volunteering Mid & South Canterbury and the Hotel Ashburton Volunteer of the Month.  Kevin was nominated by Presbyterian Support, as they really appreciate the support St Vincent De Paul and in particular Kevin, provides to their clients. There is something special about the interweaving that goes on between organisations in the Ashburton District. Organisations in the district work together and because they network, they can weave their services together to provide the most appropriate and helpful support.
Kevin O'Brien
St Vincent De Paul
Interactive Volunteer Stories Map
This story was shared as part of our interactive map of volunteer stories from across Aotearoa, which we launched during #NVW2019. This map is filled with stories from volunteers throughout Aotearoa, New Zealand. This map celebrates the contribution of volunteers in their communities throughout Aotearoa. It aims to inspire people to engage in volunteering, Mahi Aroha and social action and to realise the benefits of weaving their communities together through their actions.