Volunteers from Good Bitches Baking sent lovely stories for the Connect Our Hearts Campaign.
Here are some of their inspiring quotes:
"Volunteering gives me a chance to give back to our community, and helps me feel better through kindness"- Candi Fletcher from Good Bitches Baking
"When you arrive with baking and knowing that you are part of something that is bigger than yourself which is giving people a reason to smile. "- Deborah Kissick from Good Bitches Baking
"Also it helps me to do something for someone else whilst creating something delicious."- Manisha Cooray from Good Bitches Baking
"It gives me great personal reward and fulfillment to know that I contribute to the management of an organisation that spreads kindness to those having a tough time."- Megan Jones, Head of Good Bitches Baking for West Auckland Chapter
"Volunteering is a way for me to step outside of my own head and give back to the community that raised me." – Erin Stroud from West Auckland Academic Mentoring and Good Bitches Baking
"You meet wonderful people & get out and about."- Jaimee Ireland from Good Bitches Baking
"I hope to brighten up other's moment by sharing the love with those who are not going through a great time."- Miriam Lynch from Good Bitches Baking
"They know someone out there is thinking of them and cares."- Shirley Smyth from GBB
"There was the moment I baked and delivered a batch of baking to Nurse Maude Hospice shortly after my Dad passed away in their care during lockdown. It was very special for me to be able to acknowledge the caring and wonderful work they do in the hardest of times".- Rachel Trangmar from GBB
"It means so much to help put a smile on someone's face and just make their day a little bit better."- Alison Cashin from Good Bitches Baking
"If we all do what we can, we will change the world." Hannele Huigens said. 
"One of the volunteers' husband was a dentist, and she noticed that the homeless shelter requested soft baking because the people who used the shelter often had poor dental conditions. So she asked her husband, who started giving them free dentistry. When we started baking for Mercy hospice – as someone who has lost a parent, it was really meaningful to be baking for people in a situation I could strongly empathise with."- Claire Wheeler from Good Bitches Baking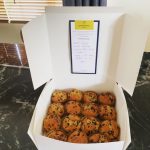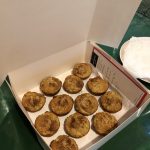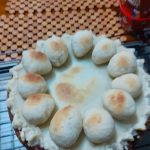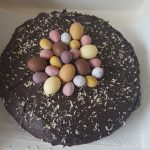 Some lovely baking photos from volunteers
Thank you, lovely Good Bitches Bakers!
Check out their website here: https://www.gbb.org.nz/