As part of our guest blog series for National Volunteer Week, we invited Rob Jackson, from Rob Jackson Consulting Ltd, to share his thoughts on volunteers at the heart of the community.

Ok, I admit it. I love National Volunteer Week. Wherever and whenever it happens around the globe, my news feeds fill with inspiring stories of people giving their time, with volunteers recognised and rewarded for their efforts. This article is my chance to add to that positivity.
This year's National Volunteer Week theme is 'Volunteers: The Heart of our Community' and I want to reflect on three parallels between the heart and volunteering.
The heart gives life
The heart is the engine room of our body, pumping life through us with every unnoticed beat. So it is with volunteering.
The efforts of the 1.2million people across New Zealand who give of their time each year are the life giving, enriching and nourishing contributions and connections that make communities communities and not just clusters of individuals. Just as the heart pumps the blood that gets oxygen to all corners of the body, so volunteers bring life to all corners of New Zealand – sometimes literally!
Yet we often take these efforts for granted, not noticing them in our daily lives, just as we do not notice our own hearts pumping life through our bodies. National Volunteer Week is great time to acknowledge our volunteers, the hidden heartbeat of society.
The heart is our centre
Our hearts are at the centre of our bodies. OK, maybe note the exact centre, but it is in the middle of our torsos, the bit where all the essential organs are kept. So it is with volunteering.
Volunteers are at the centre of society. They provide essential services we all rely upon. They connect us with each other. Their help is essential in times of need. Their efforts inspire and drive social change, growth and progress.
For good reason is the line below quoted when volunteering is being discussed:
What is the most important thing in the world? It is people, it is people, it is people. He aha te mea nui o te ao. He tāngata, he tāngata, he tāngata
The work of volunteers continues is the beating heart at the centre of New Zealand life.
The heart adapts to the needs of the body
As the body grows and develops, our hearts adapt and change to meet these needs. So it is with volunteering.
The world is changing around us, faster and faster. New opportunities and challenges face us all the time. Volunteers are at the cutting edge of innovating to seize these opportunities and overcome these challenges. Seeing a need, they can often be more swift to adapt and respond the community need than others.
For all these reasons – and many more! – this National Volunteer Week we celebrate all of New Zealand's volunteers .
By many, the work will be completed. Mā tini, mā mano, ka rapa te whai.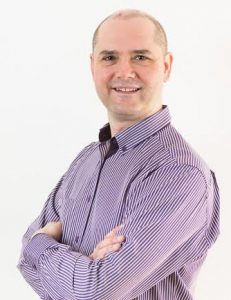 Author: Rob Jackson from Rob Jackson Consulting Ltd
Rob is passionate about engaging and inspiring people to bring about change. He provides consultancy, training, speaking, writing and mentoring services in strategic volunteer engagement and volunteer management. Rob is based in the UK and travels world wide.
National Volunteer Week resources: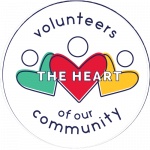 National Volunteer Week website. Everything you need for celebrating volunteers. From certificates to social media banners.
Certificate in Managing Volunteers: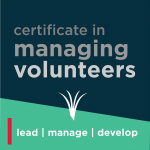 The Certificate in Managing Volunteers is a professional development opportunity for leaders, coordinators and managers of volunteers.
This is a New Zealand qualification that is flexible, offers affordable learning, and provides the opportunity for recognition of workplace based learning and existing competencies.