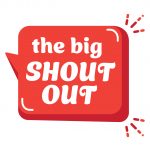 This June we are wanting to give a #BigShoutOut to the volunteers in our community! They are our companions, firefighters, sports team coaches, fierce advocates, environmental stewards, and so much more. It is their time to shine, and we need your help to say thank you!
How to share stories and videos with us is detailed below. You can also access all campaign support resources for the Big Shout Out on our National Volunteer Week site. 
Help us create a video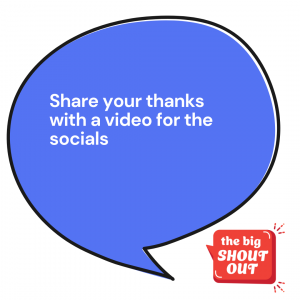 We are wanting to collate a video of community members, leaders, and organisations sharing their thanks to the volunteers who have contributed to their community. We will take the videos you send us and edit them all together so that we can share it on our social media platforms and website, showing our appreciation of volunteers. 
What we need from you:
A short video saying "Thank you" to a volunteer, or a group of volunteers who have made a difference in your life or the lives of others in your community. We would love to hear from the community itself. 
The video can be as short as you would like, and no longer than 15 seconds. 
You could do the video by yourself, or with a group of people! 
How to film the video
If possible, please use an I-Phone or other device with a high quality camera to film your video. 

Try to film in a space where there is minimal background noise (indoors is best, and avoid busy areas). 

If possible, film your video against a clear and uncluttered background. 

IMPORTANT: Please record your video in landscape mode. 

In your video, please say your name and what organisation you are from or represent (if applicable). 
Share your stories and photos
We need your help! We would love to hear from volunteers themselves, community leaders, and volunteer-involving organisations about some of the amazing work of our volunteer community. 
Do you have a volunteer or group of volunteers you want to #ShoutOut? We want to know!
WHAT WE NEED FROM YOU:
1-2 stories. Tell us about the volunteer or volunteers you want to thank or acknowledge. 

Story text: Approx 400-600 words per story about the work and contribution of the volunteer/s.

Photos: Profile photo of the volunteers/group shot and/or a photo of the volunteering activity. 
Note: If you are wanting to acknowledge a particular individual volunteer, please make sure you have permission to tell their story and share photos with us for use on our social media. 
Here's a form you can use to tell us about yourself and share the stories/ photos.