Today we are sharing a story from Justine Todd which celebrates KPMG New Zealand's commitment to their community through their employee volunteering student mentoring programme.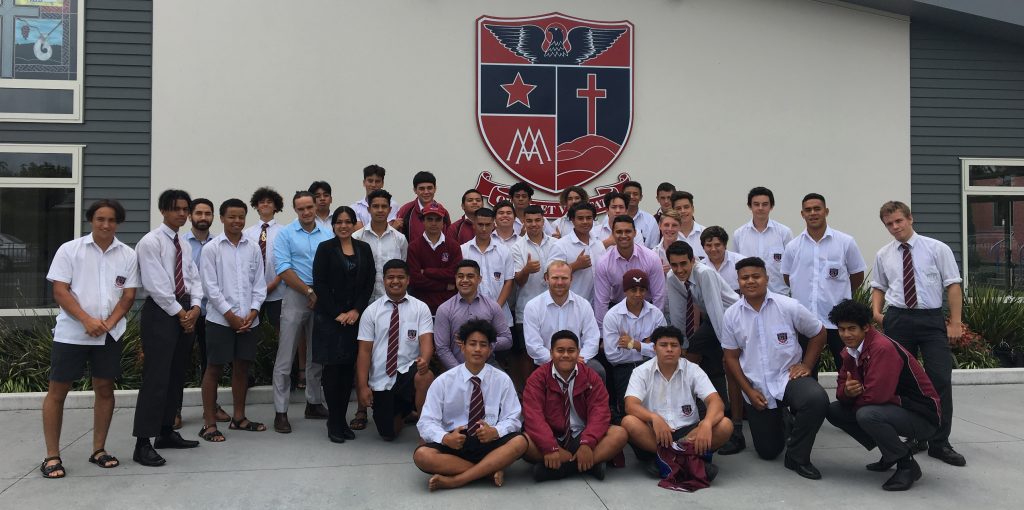 At KPMG New Zealand, we are working together to inspire confidence and empower change that has a positive and lasting impact on our communities. Fuelling the prosperity of New Zealand – improving the health, wealth and wellbeing for all New Zealanders – is our common purpose that is fundamental to who we are and what we stand for as an organisation.
A commitment to our communities is at the heart of KPMG's values and culture, and central to our purpose. Our approach to Corporate Citizenship prioritises Sustainable Development Goal #4 – promoting and enabling 'Quality Education and Lifelong Learning'. Inclusive and equitable quality education and lifelong learning opportunities for all, can help break the cycle of poverty, drive economic growth, inspire the next generation of leaders, and fuel community prosperity in our generation and for generations to come.
The next stage of learning journeys
One of the programmes we've developed based on this goal is called Kiwa. It was started by some of our young Māori and Pasifika team members. Kiwa focuses on mentoring for Māori and Pasifika university students interested in learning more about working in the corporate space, however earlier this year they expanded their scope to include a new and special relationship.
A team of KPMG KIWA members travelled to the Hawkes Bay in March to visit with Māori and Pasifika Year 12 and 13 students from St Johns College. The visit marked the launch of a new voluntary mentoring partnership with the low decile school for boys based in the heart of Hastings.
The mentoring program aims to help Year 12 and 13 Māori and Pasifika students prepare for their last year of school and provide support for students navigating the transition from high school into the next stage of their learning journeys, whether it be tertiary education or finding their first job. For most of these students, they may be the first in their family to consider undertaking tertiary-level studies.
The KPMG team had a full day, sharing their own experiences as young teenage Māori and Pasifika school leavers, a goal-setting workshop, a presentation to the school at their assembly and they finished the day with a FiaFia Cultural evening with St Johns' College's sister school, Sacred Heart.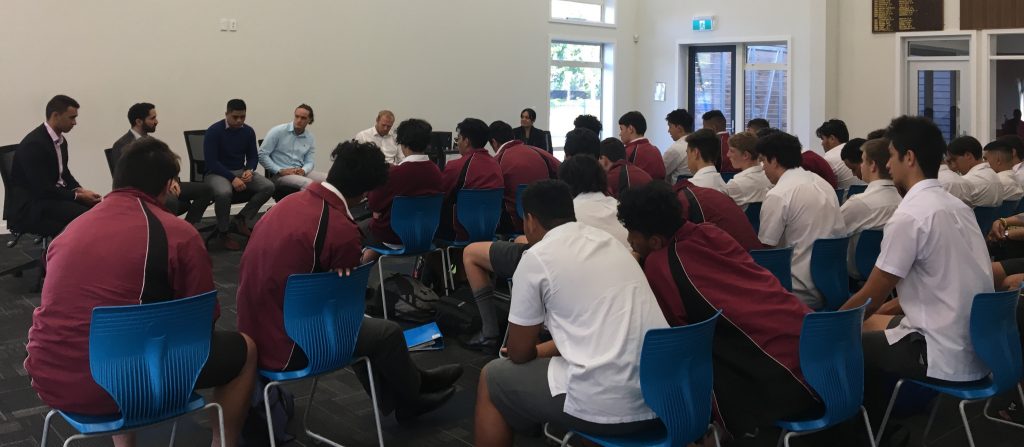 A long-term vision
The visit ended with a commitment from both the students and the KPMG visitors to establish a long-term mentoring programme between the KPMG Kiwa volunteers and St. John's College. With an emphasis on setting goals, nurturing self-belief and academic achievement through virtual meeting and communication with the students, the KPMG mentors aim to empower them by showing them there are many other Māori and Pasifika studying, working and achieving their goals across the country.
Following the initial visit, the Year 12 and 13 students were then allocated KPMG mentors who they worked with over the remainder of the year. These matches were based on interests and connections made in the goal setting workshop. The Kiwa mentors use KPMG volunteer leave and their own time to nurture these relationships.
Feedback from the school is that having a mentor who is encouraging and supportive has made a huge difference to many of the students in their attitude, work ethic and outlook on their future. To wrap up the programme, a student who has displayed determination, ambition and growth in the pursuit of a higher education, leadership amongst his peers and contribution to his community, has been chosen to receive a $1,500 KPMG award at end of year prize giving.
Fuelling prosperity together. Working together. Stronger together.
 – Justine Todd, Senior Manager, Corporate Citizenship, KPMG.