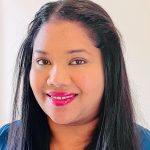 In recognition of International Volunteer Management Day on 5 November, Karmin Mudaly, National Volunteer Manager, Blind Low Vision NZ, reflects on the future of volunteering and how volunteer-involving organisations can embrace change.
COVID-19 and the pandemic era has catapulted volunteering into the public eye, with the value volunteers provide shown publicly during times of crisis. Organisations have now started to see volunteer functionality as a critical part of their business operation.
This increased visibility has also proved the value of accurate data reporting and tracking of the volunteer function within businesses, which immediately demonstrates the value-add. I have also noticed a shift in some corporate organisations that are now encouraging employees to engage in volunteer activities by implementing or increasing volunteer leave days.
At Blind Low Vision NZ, volunteers are integrated throughout our organisation, from providing physical and virtual volunteer support, to working with AI technology. We have also considered what the future of volunteering would look like to future-proof our volunteer function. Key indicators included the importance of accurate fit-for-purpose data reporting and collation, proactively engaging with our diverse communities, collaboration, and effective communication. We are committed to having a lasting, meaningful volunteer function within our organisation.
I believe that the future of volunteering lies within an organisation/group's ability to successfully incorporate the following:
Organisational values
Key priorities
Collaboration
Local community engagement
Accurate data collection and reporting
Onboarding and training
At our organisation, we are building upon 131 years of volunteering foundation, by offering a range of innovative types of volunteer opportunities.  We clearly identified the role our volunteers play within our organisation and the invaluable contribution they provide.
We engage with diverse communities and have identified the importance of multi-lingual abilities within our volunteer group.  We have a proactive approach to engaging and managing our volunteers with a positive, easy, onboarding process, coupled with an opportunity-specific training plan. Our organisation intends to enable the volunteer function to access the necessary business tools to make our future planning a success.
Blind Low Vision NZ has placed itself at the forefront of future-proofing its volunteer function, by forward-thinking and embracing innovative ideas.
Our approach includes:
creating a pipeline for volunteer engagement
multi-departmental collaboration
co-designed volunteer opportunities
proactive engagement with migrant and ethnic communities and other organisations
developing key relationships within the youth sector.
The future of volunteering lies in engaging with all aspects of our communities' demographics and by utilising the vast array of identifiable skills that our volunteers bring with them.