I am Norelle Ward and am the Manager, Volunteer Resource Centre Manawatu and  Districts. I recently completed assessor training for the Certificate in Managing Volunteers delivered by VNZ and Careerforce.
At the Pivot Conference last October, Volunteering New Zealand and the industry training organisation Careerforce unveiled their collaboration to deliver the New Zealand Certificate in First Line Management to the voluntary sector.
Having looked in to many courses in this area and recently completing a Diploma in Childbirth Education (which included two components of adult facilitation), I was intrigued to find out more.
I approached Mark from Careerforce to ask for more details on how this course was delivered and assessed. I was impressed with the description of on-the-job/business-as-usual assessment to prove skill in the required areas.
I then spoke to VNZ who advised they would be seeking assessors to oversee the trainees from our sector undertaking the course. This suited me as I felt it would supplement the adult facilitation work I do in and out of work.
So, by 1 November I was on my way. It happened really fast. Before Christmas I had been accepted into the assessors course and booked to head to Auckland into the unknown! What a ride.
The assessors course was initially daunting, but it was great to understand how the Certificate would be assessed and finding out exactly what was expected of us in our roles as assessors.
Our Careerforce facilitators were amazing, my colleagues were superb and we learnt from each other. I could see light bulb moments occurring around the room as we, all in our own time, discovered what we had signed on to do and how the process would work.
I feel privileged and excited to be part of this pilot, and am looking forward to seeing how this initial qualification will help lift our sector and support the professionalism of our colleagues. It has been a long time coming and will help show others the level of skill and experience found in the not-for-profit sector.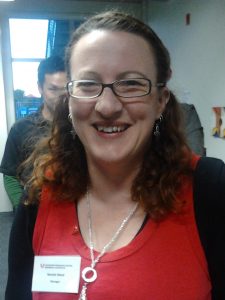 Norelle Ward
Manager, Volunteer Resource Centre Manawatu & Districts