I have been thinking lot about 'organisations' recently, what they means to us, and how we are all involved in so many, often just flowing along with what they deliver and communicate.
A sociologist once commented: "We are born in organisations, educated by organisations and most of us spend much of our lives working for organisations. We spend much of our leisure time paying, playing and praying in organisations."
With this being the case, how often do we actively engage with designing the sorts of organisations and activities we want in our lives, and shaping our society? We engage with organisations daily, but strangely we can sometimes see organisations as entities that exist apart from us. An organisation always involves more than one person, and creates a community through the people within them working together to carry out tasks and achieve common aims.
The word governance can conjure thoughts of an appointed board making decisions that will impact people other than themselves. However good governance is a collective activity including those whose lives are affected by the decisions that are made. Organisations need people to step into the role of governance for a time to progress the organisation and contribute their different skills, perspectives and talents.
So what is governance?
Governance refers to the process of making decisions which define the expectations, values and management of an organisation. It means thinking about strategic issues rather than operational ones. To progress and be sustainable every organisation need this function to be shaped by its own people, partners and stakeholders. Good governance is bound up with the engagement of members of the organisation, it cannot be conjured in a vacuum.
Some people are enthusiastic about governance, others are more keen on front of house or front line delivery of service, or even somewhere in between. Whichever camp you fall into, all organisations require governance and need to find people to offer their time in these roles in order to ensure the sustainability of services and the organisation behind them. Perhaps you could shift your contribution from front line action to governance for a season in order to influence what your organisation is delivering and communicating?
Your organisation, your community needs you to consider governance as a way for you to contribute your thoughts and positive expectations. Please consider contributing to the governance of your organisations at its next AGM and together conjure some great organisations.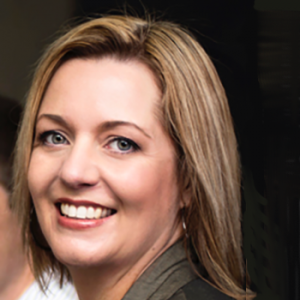 Tania Jones
Volunteering NZ Board Member
Tania is the CEO of a Christian medical charity, and business owner with a distinctive bias for community development. She has governance and volunteer experience in variety of organisations from Chamber of Commerce, School BoT, church vestry and Volunteer Centres.