Holly Hearsum explains how volunteering at Happiness House has helped her find fulfillment in Queenstown.
I finished university in the UK, and like many others felt a little lost in what to do after being guided through education my whole life. I decided I wanted to travel and see the world while I still had the enthusiasm and energy!
The more I heard and read about New Zealand, the more it appealed to me. It sounded like paradise; with spectacular mountains and lakes, and sparsely populated compared to the UK, with much more nature than towns and cities. I applied for a year's working holiday visa and spent a blissful month exploring the South Island before deciding to settle in Queenstown.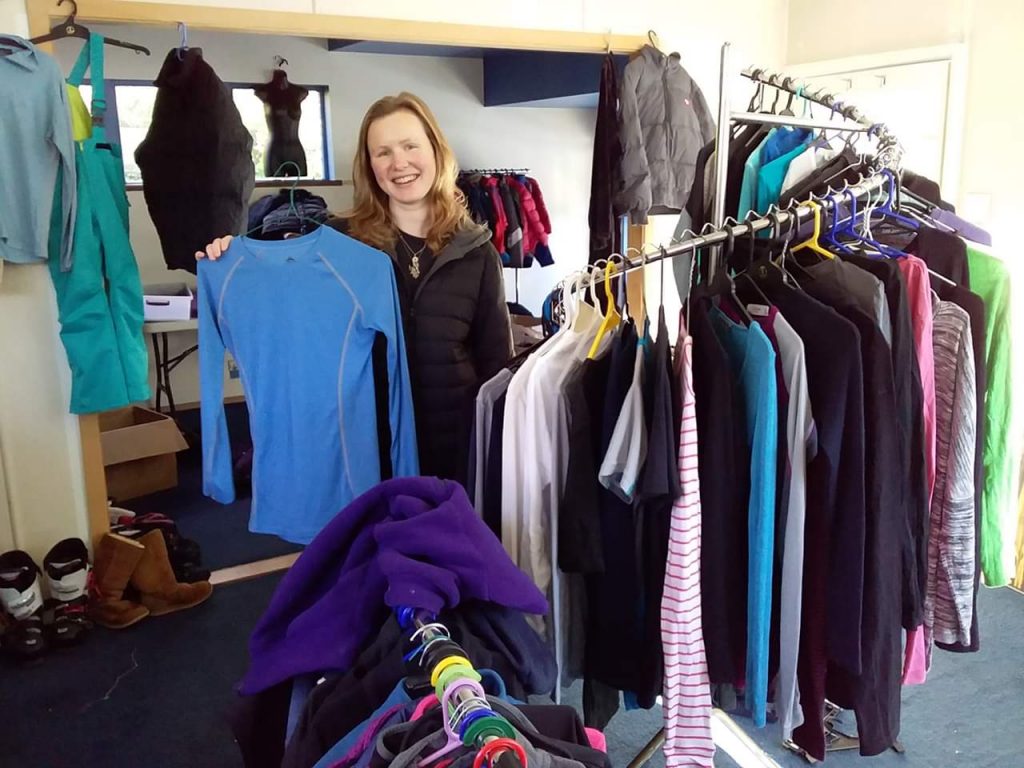 I was attracted by the buzz and liveliness of the place, as well as the extraordinary beauty and nearby outdoor activities. Like almost everyone else on a working holiday visa I got a hospitality job. This was a good way to meet people and find the social scene but I somehow felt unfulfilled. I looked into any local volunteering and found Happiness House, a community centre. They are a great place with a welcoming vibe and friendly staff. They have an op shop which constantly needs sorting due to the huge amount of donations they get. I've met many wonderful people while volunteering there, and there's always a buzzing kitchen with a fire and tea and cookies. I got to explore my creative side by holding a craft class there, which people seemed to enjoy!
Volunteering there has been fulfilling in so many ways. It has been great to help the local community, while being introduced to a whole range of interesting people. It has also opened my eyes in deciding a pathway for my potential future career when I return to the UK. Two of my highlights have been holding the craft class, and helping to set up the annual winter fundraiser which so far has been a great success!
Holly Hearsum
Happiness House
Interactive Volunteer Stories Map
This story was shared as part of our interactive map of volunteer stories from across Aotearoa, which we launched during #NVW2019. This map is filled with stories from volunteers throughout Aotearoa, New Zealand. This map celebrates the contribution of volunteers in their communities throughout Aotearoa. It aims to inspire people to engage in volunteering, Mahi Aroha and social action and to realise the benefits of weaving their communities together through their actions.