There's no stopping Karen Lee and Nicholas Connop when it comes to rubbish!
Karen and Nicholas are two amazing people determined to clean up Whangārei. Karen started the Love Whangārei Monthly Clean Up in October 2017, with Nicholas joining a few months later, as a way to keep the city clean and green. Every month the Love Whangārei Monthly Clean Up team chooses an area in Whangārei, rallies their band of faithful volunteers and gets out there to clean it up.
Nick and Karen and a bunch of volunteers take to an area of Whangārei and give it a massive clean-up over a two hour period. During their November Clean Up in Raumanga, they collected over two tonnes of rubbish. This included a full large skip, an additional huge pile of rubbish and a truck load of scrap metal. Sometimes they are called out to fix a problem, such as a mountain of flyers dumped at a local reserve.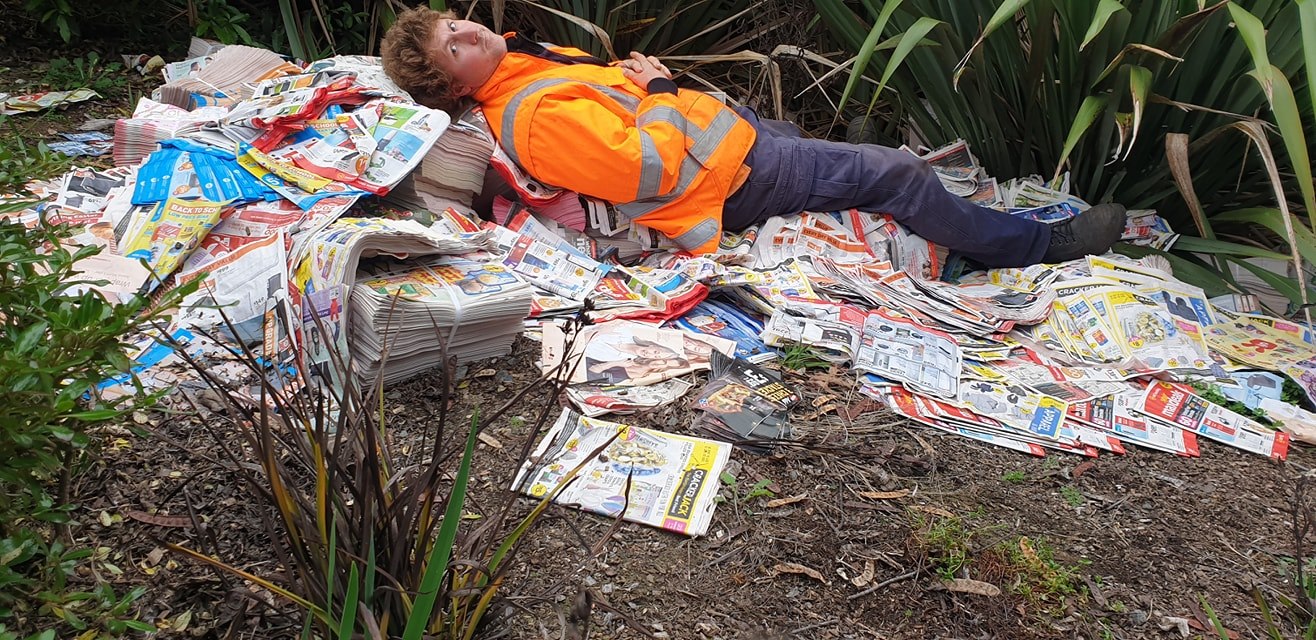 The clean up started out with just a few people taking part, but has since grown to a far-reaching and steady group of volunteers ready to keep their own community spaces clean of rubbish, and now has the backing of the local council and mayor. About 30 people take part in each monthly clean up.
The Love Whangārei Monthly Clean Up's parent group, F.O.R.C.E. (For Our Real Clean Environment), is now a fully-fledged charitable trust. The philosophy behind both groups is to undertake, facilitate and inspire solutions to waste, to restore a real clean environment for future generations. So far, they are doing a brilliant job of getting Whangārei clean and green!
Original story by Janette Morrison, volunteer reporter for Volunteering Northland.
Interactive Volunteer Stories Map
This story was shared as part of our interactive map of volunteer stories from across Aotearoa, which we launched during #NVW2019. This map is filled with stories from volunteers throughout Aotearoa, New Zealand. This map celebrates the contribution of volunteers in their communities throughout Aotearoa. It aims to inspire people to engage in volunteering, Mahi Aroha and social action and to realise the benefits of weaving their communities together through their actions.