After experiencing their own struggles with cancer, Juanita Raunatiri and her whānau wanted to help others who were fighting the disease. Juanita explains how she and her whānau got involved and gave back to help others.
We as a whānau wanted to contribute our time and energy to volunteer for many reasons: To share our journey through cancer as a whānau, our journey of hope and love, with others, to guide and help those that have fought and still fighting, and to honour our loved ones lost to cancer.
We as a whānau have helped in many areas, giving our time and love to help others and try to make a difference in some way or another. We involved ourselves in Relay for Life, Waitangi days, Daffodil Day and with support and guidance from my whānau I joined the committee for Relay for Life and took the role running survivorship afternoon tea. For us, being involved connected us with people who are and have been on the cancer journey, which for us was quite uplifting — uplifting because we could share hope with those we met.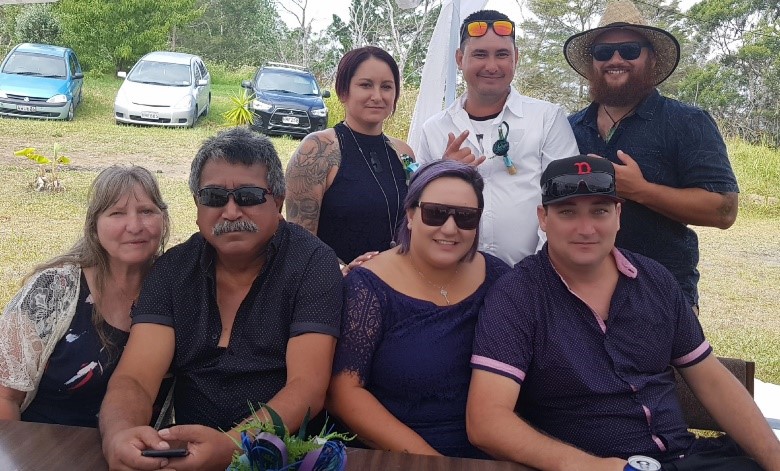 We love to help people, and this gave us the opportunity to give back and shed light on how we as a whānau managed. If our journey put light on another in their darkest moments, then we are doing what we set out to do.
Volunteering for the Cancer Society has helped us build relationships with staff, other volunteers, survivors, carers and fighters, which has been great. Coming together as one to be able to share our views and perspective makes us that little bit closer to making a difference in someone's life.
To see people who we have met smiling and lighter than when we first meet them is a beautiful feeling. To be able to help people using our experiences as a whānau is a rewarding feeling.
Juanita Raunatiri
Cancer Society
Interactive Volunteer Stories Map
This story was shared as part of our interactive map of volunteer stories from across Aotearoa, which we launched during #NVW2019. This map is filled with stories from volunteers throughout Aotearoa, New Zealand. This map celebrates the contribution of volunteers in their communities throughout Aotearoa. It aims to inspire people to engage in volunteering, Mahi Aroha and social action and to realise the benefits of weaving their communities together through their actions.