It was Josh Ellison's passion for native birds that first led him to be a volunteer.
Out of concern for the local birdlife in Wairoa, he approached the Department of Conservation (DOC) about helping to trap pests in the area. DOC supplied him with a number of traps, and so began his first volunteering role.
Receiving an award at the Gisborne Volunteer Centre Youth Awards prompted him to explore further volunteering opportunities in Gisborne, where he could use his practical skills and knowledge.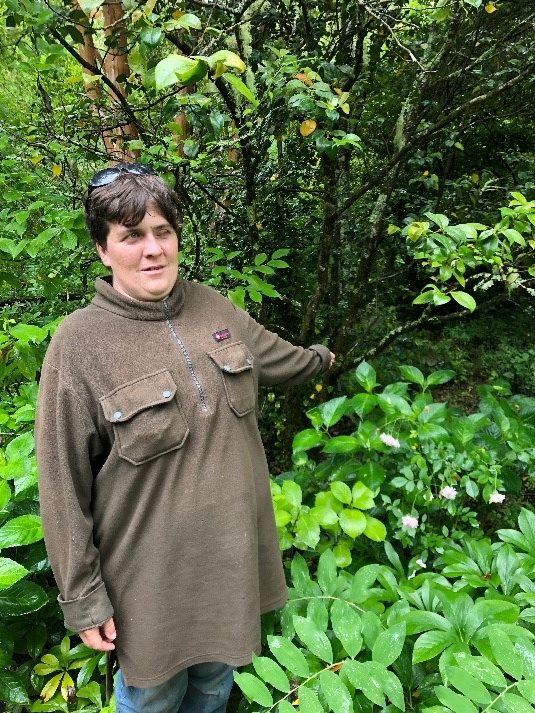 Josh had never heard of or visited the Eastwoodhill Arboretum, so when Gisborne Volunteer Centre staff suggested he volunteer there too, it was a totally new idea.
A staff member from the Volunteer Centre took Josh to the arboretum for a visit. He met the arboretum team and had his first glimpse of a place which would become a big part of his life.
However, Josh didn't have his licence, and with the arboretum located 35 kilometres out of Gisborne, lack of transport would have been a barrier to volunteering there.
Recognising a fellow enthusiast, staff member Dan Taylor kindly offered to assist, offering Josh a ride to and from work on the days he volunteers. This enabled Josh to accept the role.
Josh has volunteered his time twice a week, every week over the past six months, and enjoys that every workday is different. He has had the opportunity to work with some of the machinery like the wood chipper, which has expanded his experience and skills.
Josh is in the perfect environment to indulge his love of native birdlife, and he identifies the Native Tree Walk as his favourite part of the arboretum.
Josh Ellison
Gisborne Volunteer Centre, & Eastwoodhill Arboretum

Interactive Volunteer Stories Map
This story was shared as part of our interactive map of volunteer stories from across Aotearoa, which we launched during #NVW2019. This map is filled with stories from volunteers throughout Aotearoa, New Zealand. This map celebrates the contribution of volunteers in their communities throughout Aotearoa. It aims to inspire people to engage in volunteering, Mahi Aroha and social action and to realise the benefits of weaving their communities together through their actions.