My name is Wendy Joy Baker and I live in Nightcaps, Southland. I have been a dedicated volunteer for over 35 years, doing a diverse range of work in various parts of New Zealand. For the past decade I have written and presented 20 respectful war history poems at RSA services in the North and South Islands.
I feel that it is at these soulful services for ANZAC Day and Armistice Day that the theme for this year's National Volunteer Week — Weaving The People Together — really stands true. On these poignant days we all come together with respect for our war heroes, some of whom would have been volunteers, and we honour their courage and dedicated duty to serve their country.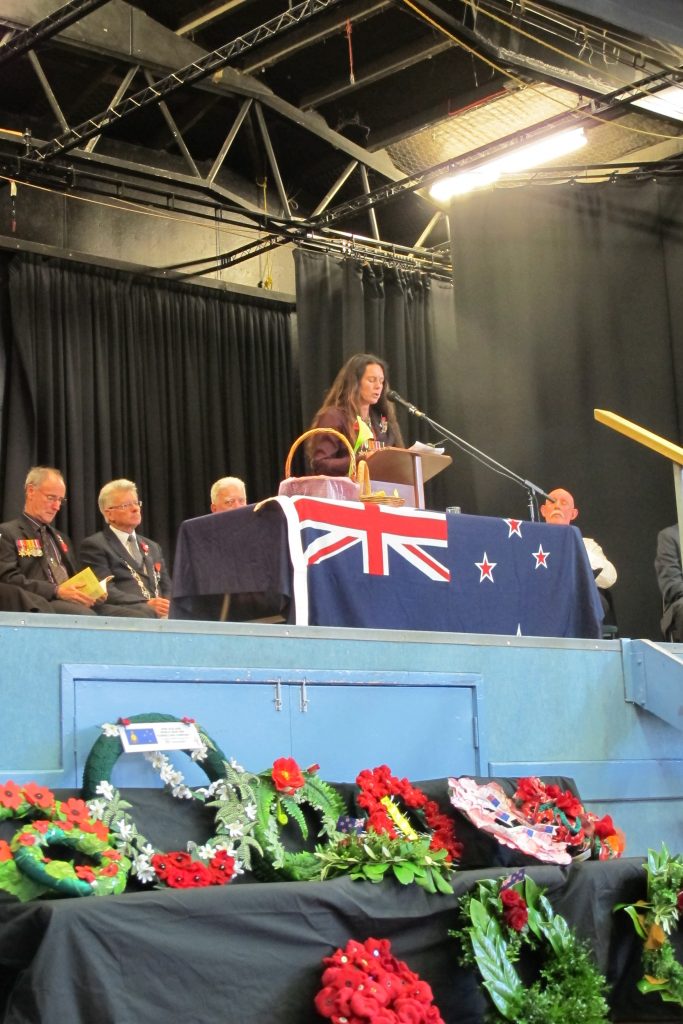 I have also presented my poetry at church services, at a school, in rest homes, and created displays in cafes, libraries and shop windows. It is my heartfelt tribute to my war veteran ancestors and every brave war veteran. My poems bring connection and love to all who value what our heroes did for us.
I am proud of my volunteer work in the many forms like sports, art and environment. It is wonderful to meet other like-minded volunteers who help others and show sincere goodness.
All volunteers should be appreciated. Everything people do is important. It is about caring and sharing. Volunteers are all `woven together` as one great global team.
Wendy Baker

Interactive Volunteer Stories Map
This story was shared as part of our interactive map of volunteer stories from across Aotearoa, which we launched during #NVW2019. This map is filled with stories from volunteers throughout Aotearoa, New Zealand. This map celebrates the contribution of volunteers in their communities throughout Aotearoa. It aims to inspire people to engage in volunteering, Mahi Aroha and social action and to realise the benefits of weaving their communities together through their actions.