It doesn't matter who you are, everyone is welcomed with a friendly smile at Happiness House, explains volunteer Corey Sinteur.
Happiness House provides a whole variety of weekly services, including a drop-in centre for a hot drink and biscuit in their cosy kitchen, knitting, gardening, craft and disc golf groups, a resource room where donated clothes, bedding and small homeware are available for those who cannot afford to buy new, and providing client liaison with other agencies. Friday is Produce Day and is always very popular. Fruit, veggies and other food items are donated by generous local companies and shared with local families and individuals. The Happiness House staff do not try to take over people's decision-making. They are there as a support and encourage people to take ownership of their own life decisions and make healthy choices.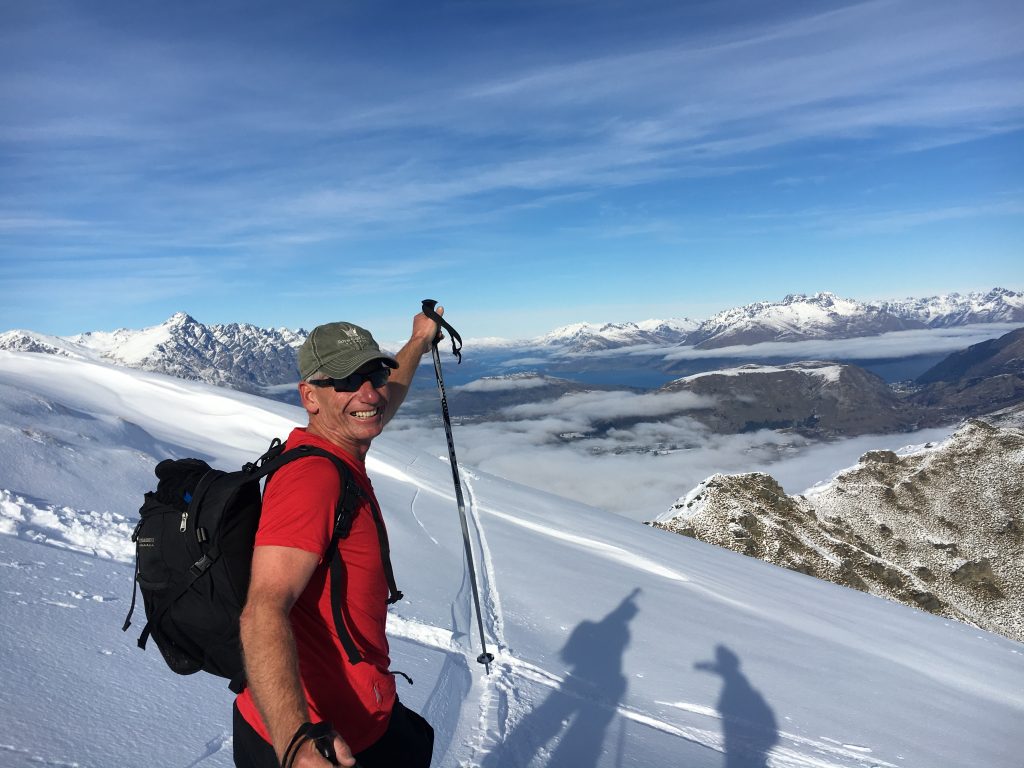 People from outside of Queenstown may think everybody who lives here is wealthy and there is no need for a place such as Happiness House to support and care for those in need of practical or emotional support. This need is growing in Queenstown, just as it is in the whole of Aotearoa — which means Happiness House is a wonderful community asset for the Queenstown area.
I've been volunteering for years with various groups and events, such as the NZ Open, native tree planting at Paradise with Ngai Tahu, the Queenstown marathon, the Hopman Cup tennis tournament in Perth and Tall Ships Race in the United Kingdom.
I first got involved with the Happiness House Charitable Trust a few years ago and have seen the great work that they do in the community. I became more involved last year, offering the more practical assistance of mowing their lawns on a regular basis and giving a hand with maintenance of the property. My role has since expanded to assisting with the coordination of Happiness House's major annual fundraiser – the Winter Fundraiser, where winter clothing and gear generously donated by Queenstown locals is sold to assist the trust in providing other community services throughout the year. Fellow volunteer Holly and myself took four days to sort, organise and market the event.
Happiness House gets wonderful community support from locals and businesses, and I am proud to volunteer my time and give back to my Queenstown community.
There's always a warm smile to be shared with those who enter Happiness House. The world needs more warm smiles – especially on a chilly winter's day.
Corey Sinteur
Happiness House
Interactive Volunteer Stories Map
This story was shared as part of our interactive map of volunteer stories from across Aotearoa, which we launched during #NVW2019. This map is filled with stories from volunteers throughout Aotearoa, New Zealand. This map celebrates the contribution of volunteers in their communities throughout Aotearoa. It aims to inspire people to engage in volunteering, Mahi Aroha and social action and to realise the benefits of weaving their communities together through their actions.