"If our hopes of building a better and safer world are to become more than wishful thinking, we will need the engagement of volunteers more than ever." Kofi Annan (Seventh Secretary-General of the United Nations (UN) from 1997 to 2006.)
The path to recognition
Since 2012, some volunteering-involving organisations (VIO) like Volunteer Service Abroad have been active during all the politicians' debates and negotiations. They have advocated within an international alliance initiated and led by the International Forum for Volunteering in Development (Forum) and UN Volunteers. These groups lobbied to acknowledge VIO as important stakeholders in the SDGs achievement.
For instance, in 2014, in its Lima Declaration, the Forum stated than sustainable development is not possible without volunteers. Forum members called for United Nations' member states to recognise VIOs as key stakeholders for the SDGs achievement.[1]
An official recognition of volunteering role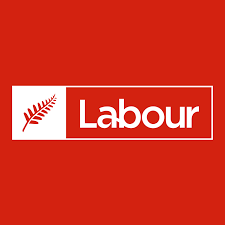 In December 2014, the Synthesis Report of the Secretary-General on the bold Post-2015 Agenda recognized volunteering as a "powerful and cross-cutting means of implementation" for the SDGs.[2]This report stressed volunteers' ability to expand and mobilize constituencies and to engage people in the SDGs planning process. The report also emphasised the role of volunteering in providing new opportunities for interactions between governments and their people to arrive at achievable actions that can make an impact. So then, volunteerism can bring the new Post-2015 Agenda to the local level.
Since the Synthesis Report, volunteer groups have expressly been recognised as stakeholders in the 2030 Agenda by the UN Resolution – A/RES/70/1 "Transforming our world: the 2030 Agenda for Sustainable Development"[3]. This major step forward confirmed and strengthened the role of volunteering for the achievement of the SDGs.
Global partnership: A key commitment
In the 2030 Agenda, The UN stated that a newly revitalised and enhanced Global Partnership is vital to achieve the SDGs. The UN and Governments cannot complete the 2030 Agenda without each other. To achieve these 17 ambitious goals, people's engagement in planning, implementation and monitoring needs to be facilitated. It is undeniable that the traditional means of implementation need to be completed to facilitate people's participation and engagement from all sectors.
The 17th goal, "Partnership for goals", reflects the importance of a new participation through partnership. This goal targets partnership for the goals, at all levels, which requires cross-sector collaboration from all sectors; from the government to the private sector, the community and voluntary sector. Contribution from civil society, communities, business leaders, and volunteers is a key element to support the government's position on the SDGs.
Strategy and action plan
In order to contribute to the SDGs, we need to plan our actions and contributions for these coming 15 years. All the governments will need to plan their strategy and their main objectives regarding to their own situations. What is the New Zealand government position on the SDGs? How does Volunteering New Zealand (VNZ) plan to contribute to the SDGs achievement? How does VNZ plan to support VIOs during this 15-year period? What types of actions can VIOs take to contribute to the SDGs?
We will discuss these topics on our next article. For a summary on the SDGs and volunteering, click on the link below.
The Sustainable Development Goals summary
---
[1] International Forum for Volunteering in Development http://forum-ids.org/conferences/ivco/ivco-2014/lima-declaration/
[2] Synthesis Report of the Secretary-General On the Post-2015, Agenda http://www.un.org/disabilities/documents/reports/SG_Synthesis_Report_Road_to_Dignity_by_2030.pdf
[3] Sustainable Development Knowledge Platform https://sustainabledevelopment.un.org/post2015/transformingourworld
Oriane Mousset is a policy advisor at VNZ researching the UN Sustainable Development Goals and the role of volunteerism in the development agenda. Contact her at Oriane@volunteeringnz.org.nz