Are you ready? SVW2018 is almost here! It's time to Give, Grow and Inspire with Student Volunteer Week 2018.
Student Volunteer Week (SVW) celebrates young people who are striving to make a change through volunteering, and encourages students to try volunteering. Growing student volunteering at your organisation is easy with our range of resources available along with a guide to help you make the most of the week.

This year, from 16-22 April, a wide variety of events, activities, and awareness-raising campaigns led by universities, tertiaries and schools will take place nationwide.
Facebook, Twitter, Instagram? Share your stories and tag us @VolunteeringNZ, use the hashtag #SVW2018 and #GiveGrowInspire in your posts on social media.
Are you holding an event for Student Volunteer Week? Let us know by registering the event on our website. We're showcasing events across Aotearoa and will promote them across our channels.
Do you have amazing student volunteers in your organisation? We'd love to hear from you!
Need some volunteers? It's the perfect time to run a recruitment drive for student volunteers! Show them what your organisation is all about and ask for the help you need.
We can't wait to see all the activity across the country supporting and celebrating our young volunteers!
Sharing Student Volunteer Week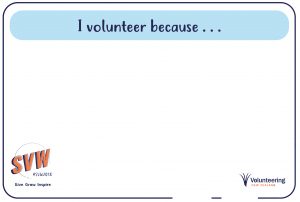 Sharing a photo of a volunteering project? Updating your profile pic? Taking a selfie to accompany a volunteering story?
Try our camera effect! This is a super easy way to get add the #SVW2018 logo to photos and create consistent images throughout the campaign. As always, remember to tag us so we can see! 
Need anything else? Let me know!
Thank you for all your support,
Ione Slater – Campaign Manager