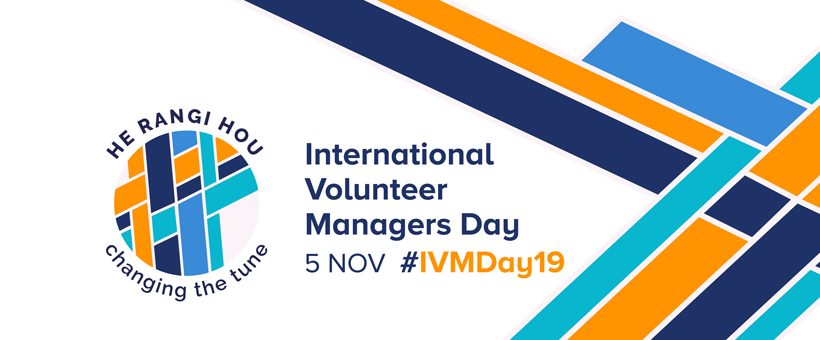 International Volunteer Managers Day is an international event held annually on 5 November. This year marks the 20th year that IVMDay has been celebrated internationally.
The theme this year "changing the tune!" presents an opportunity to reflect how we can move Volunteer Management forward into the next 20 years.
We're changing the tune! International Volunteer Managers Day! #IVMDay19.
#IVMDay19 – start promoting now!
Download:
IVMDay Poster – to edit in Word
Blog: 10 resources to support managers of volunteers
Ways to take part in IVMDay:
Share IVMDay resources on social media

Share '10 resources to support managers of volunteers' blog

Hold a morning tea for your volunteer manager – better still, make it a collaborative IVMDay celebration and invite other organisations to join!

Present your Volunteer Manager with a card and certificate.

If your team is musically inclined, you could go with the IVMDay theme and sing a waiata or play some music together!

Share loads of articles, blogs and content about volunteer management – help celebrate and support their incredible impact!

Are we missing anything? Make sure to use #IVMDay19  so we can see what you're up to! Contact office@volunteeringnz.org.nz if you have any questions about IVMDay.
Please note: we've changed the IVMDay theme from "change the tune" (which is the international theme) to "changing the tune". You can use either!