With nominations open for the 2018 Minister of Health Awards, Volunteering New Zealand wanted to create some stories about previous winners – to celebrate the effort of these volunteers and inspire others to nominate for this year's awards.
Here is our first story on Knox Home Companions, winners of the 2017 Minister of Health Awards in the Community or NGO Health Service Team Volunteers category.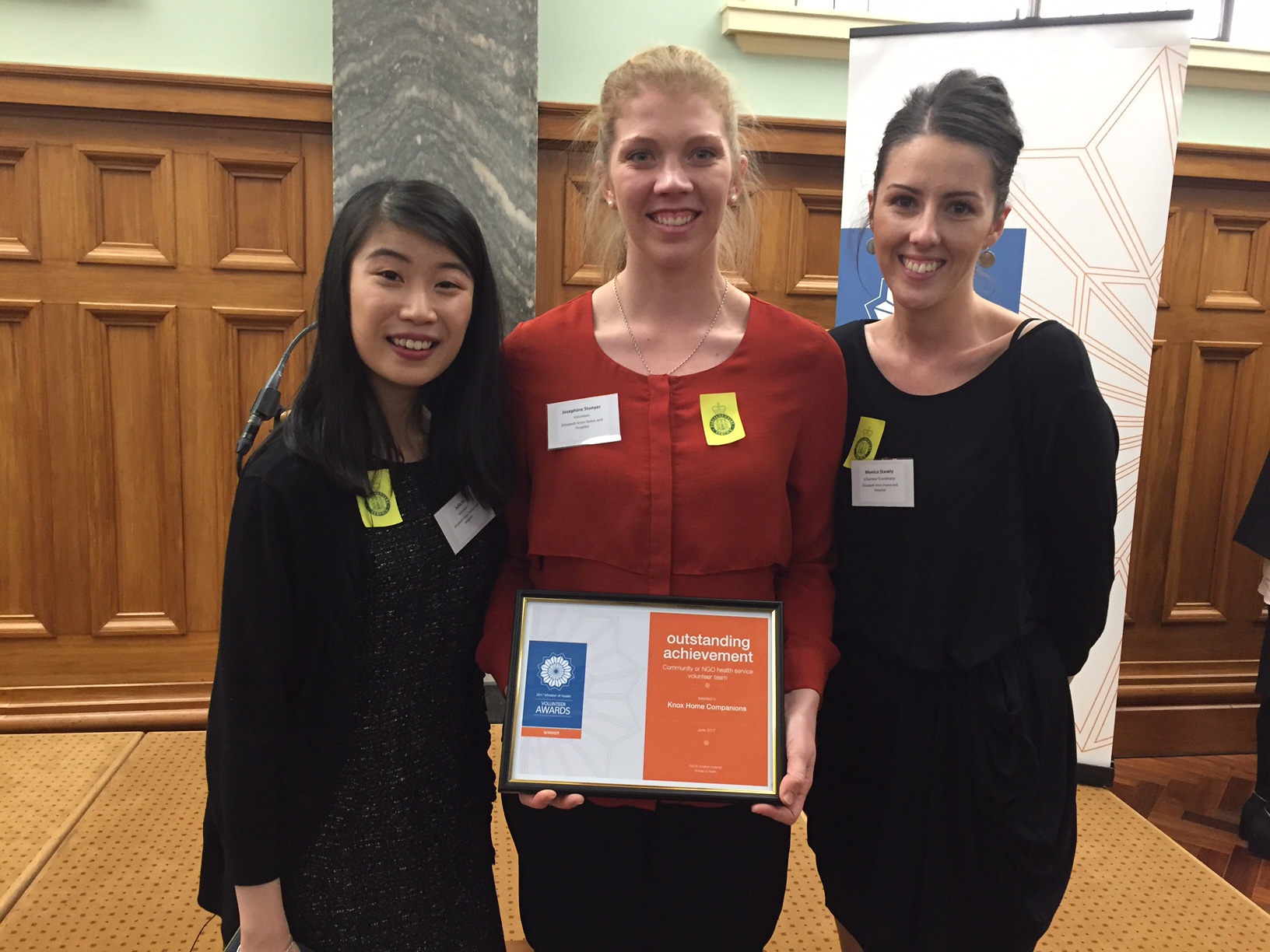 Last year's award still a talking point at Knox
Last June a team of volunteers had a pizza party to celebrate getting an award from the Minister of Health for their contribution to the health and disability sector. The Auckland Knox Home Companions team was honoured to be recognised nationally and the award has created an ongoing buzz for Knox staff, residents and volunteers.
The Knox Home Companions, who volunteer to support residents at the Elizabeth Knox Home and Hospital in Epsom, took out the Community or NGO Health Service Team Volunteers category at the  2017 Minister of Health Volunteer Awards.
The team was developed to encourage friendships between volunteers and residents to reduce loneliness. Volunteers support residents to achieve a range of day-to-day activities such as going to a café together, helping with shopping, Skyping a family member or simply chatting about their lives.
Cause for celebration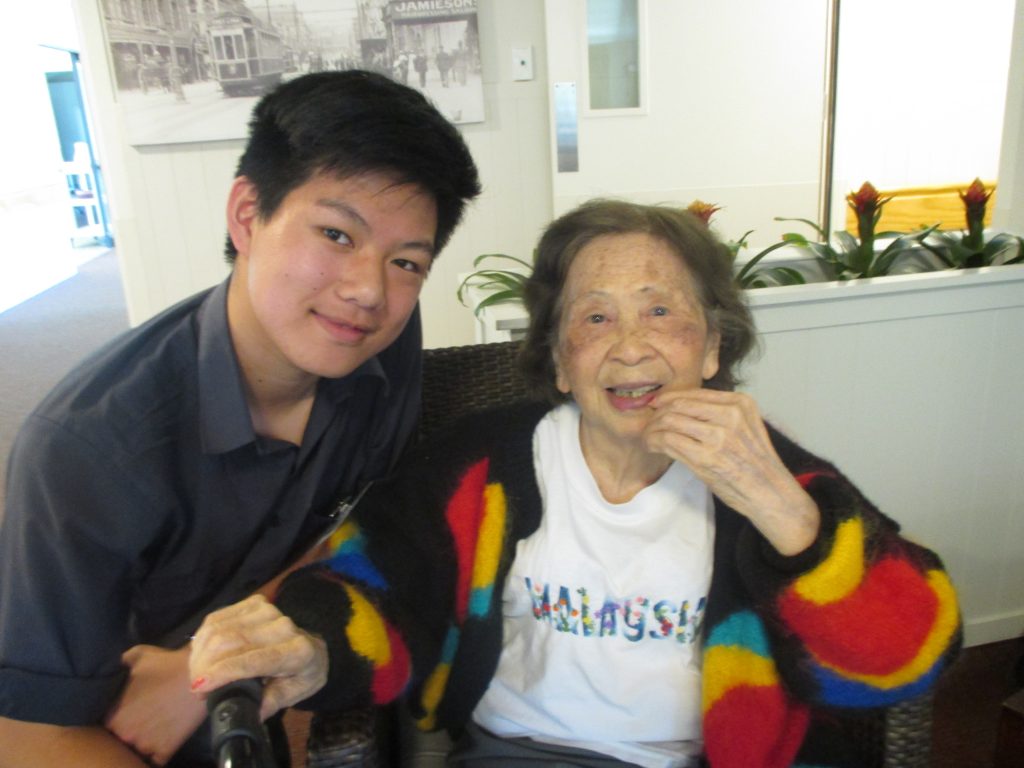 The nomination gave the Knox Home Companions team a real sense of pride. "Volunteers in any community need to be recognised," says Monica Staveley, the Volunteer Coordinator at Knox.
"Our volunteers want to give their time and energy, but they felt so proud when they were nominated – to have that recognition."
Knox celebrated their win with a pizza party, cake and speeches. Staff expressed their genuine appreciation of the volunteers and residents said they were proud to have the "very best team in New Zealand!". Volunteers spoke of how the award gave them a bigger sense of the community they serve and the role they play.
It's been nearly a year since the team won but not a day goes by without someone mentioning the award.
"Today a volunteer turned to a new staff member and said, do you know about the award that we won last year?
"The volunteers want people to know they're part of the team that won the award," Monica explains. The residents do too – they frequently tell visitors and family about their award-winning volunteers.
Nominated for national recognition
The Knox Home Companions team was nominated by Kristen O'Reilly, a former staff member, who saw the impact of the relationships between volunteers and residents first-hand. Kristin said she saw friendships "eliminating loneliness, helplessness and boredom". She wanted to thank the team sincerely and believed the team deserved recognition from the Minister of Health.
Anyone can nominate a volunteer team, or individual, working in any health service.
Giving and receiving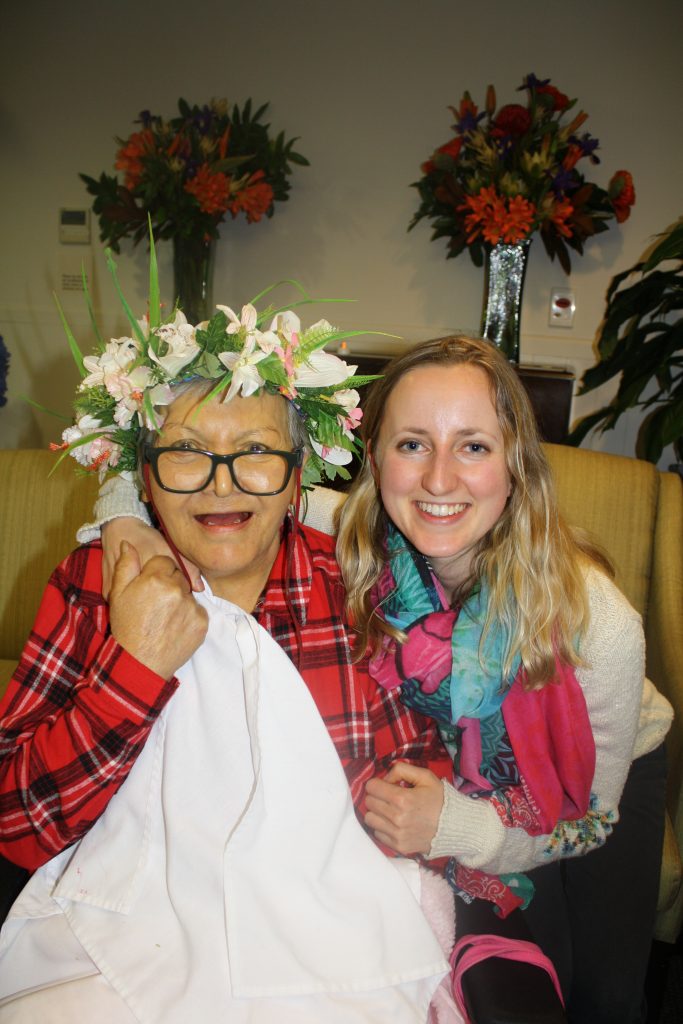 Knox practices an Eden Alternative approach to aged care. Volunteers are truly valued and, in return, people from all walks of life want to join the volunteer team. In its first two years, the team grew rapidly from seven to 700 volunteers.
Knox also runs life-skill education and training workshops for its volunteers. The current number of volunteers is 929.
"We've had great outcomes with volunteers who have got jobs based on the training we've provided," says Monica.
The volunteering experience has even inspired career paths. College student volunteer Josephine Stonyer is now studying to become a doctor after seeing the medical care at Knox. She continues to volunteer at Knox.
Josephine is one of the volunteers who travelled to Wellington with fellow volunteer Julia Fu, CEO Jill Woodward and Monica Staveley to accept the award on behalf of Knox.
"We see volunteering as a two-way street – both the giving and receiving of care," says Monica.
"We need to recognise that and appreciate people's generosity. It's great just to be nominated."
If you're interested in recognising a volunteer or giving a team a lift, you can make a nomination for recognition by the Minister of Health. Nominations close Friday 18 May 2018.