The annual Pivot Conference is Volunteering New Zealand's key sector development initiative, taking part between 15-17 October in Wellington. To celebrate the announcement of our Pivot Speakers we've put together 10 reasons to attend Pivot 2019! (Register for Pivot now – last year we sold out!).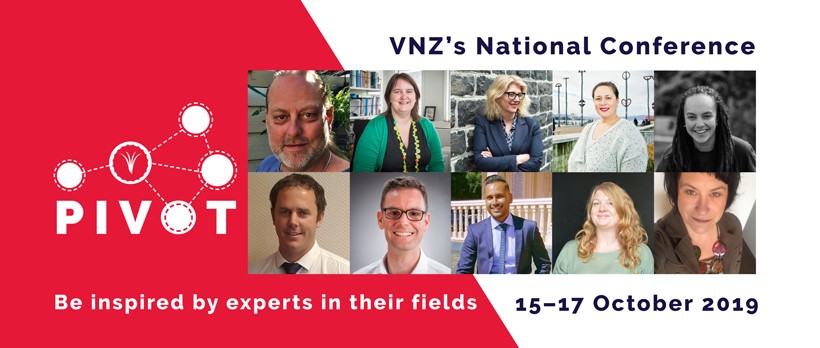 #1. If your organisations involves volunteers then Pivot is a must!
At Pivot 2019, delegates are empowered to meaningfully lead, advocate for, and develop volunteers and volunteerism in Aotearoa New Zealand.
#2. Award-winning speakers and facilitators who are experts in their fields.
Listen to several award-winning national and international speakers. We also have three fabulous workshops you can attend: Engaging Young Volunteers: Stories, lessons and Insights, Employee volunteering and the Impact 2030 Council Meeting and Empowering your own professional development.
#3. Networking Event with Tui Te Hau and Melissa Clark Reynolds!
We listened to your feedback and have made sure there will be plenty of networking opportunities this year. In fact, we have a networking event planned for 15 October! This event is a chance to meet and connect with all attending the conference. Presentations later in the night to be presented by Tui Te Hau and Melissa Clark Reynolds.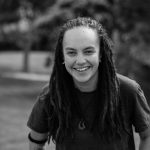 #4. KEYNOTE: Laura O'Connell Rapira, Director ActionStation – Enabling people powered change.
Laura O'Connell Rapira (Te Ātiawa, Ngāpuhi, Te Rarawa, Ngāti Whakaue) is the Director of ActionStation, an independent, crowdfunded community campaigning organisation representing over 100,000 New Zealanders acting together to create what we cannot achieve on our own: a society, economy and democracy that serves everyday people and Papatūānuku. She is also the Co-Founder and Board Chair of RockEnrol.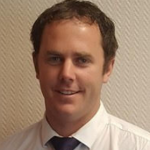 #5. PRESENTATION: Lessons in leadership with Mark Long.
Mark will be exploring new research conducted at FENZ on volunteer leadership. This research has recently been recognised as the Most Outstanding Doctoral Study for 2018/19 at the Walden University. What does the research tell us about leadership style and its impact on  volunteer engagement? You'll learn about key recommendations to reduce volunteer turnover and increase volunteer satisfaction.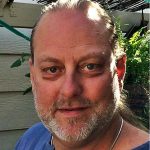 #6. PRESENTATION: Volunteer Manager Wellbeing  with Andy Fryar.
The scope and role of a volunteer manager continues to grow in scope and complexity. Often the support mechanisms in place do not exist to support them. In this interactive session we will explore some key strategies to support volunteer managers to flourish.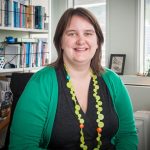 #7. PRESENTATION: Who's giving their time? What do they value?  with Professor Karen Smith.
Learn about the latest stats on volunteer participation. Who is volunteering the most? What are the key demographic trends in New Zealand? What can we extrapolate from the latest international research on how volunteers give their time? Lessons from NCVO's Time Well Spent.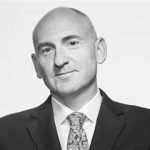 #8. PRESENTATION: Volunteers and the law  with Fletcher Pilditch.
Explore real case studies to better understand the legal frameworks and implications that impact on volunteers within your organisation. Who is responsible, and for what? From Health and Safety and governance for Non-PCBUs to driving and insurance.
#9. MASTERCLASS: Collaboration for Innovation with Ross Patel (17th October. This Masterclass has just SOLD OUT – Wait list is available).
Collaboration is at the heart of this Masterclass. Led by Ross Patel, a qualified service design guru, you will work with your peers to collectively plan for systems change within your organisation. You will shape the change our sector needs! In this interactive session you will explore, map, and scope the operational, timing and resource requirements for creating systems change within your organisation. You will leave with an Action Plan for your organisation and a supportive network for future collaboration.
#10. Mix it up!
Pivot 2019 runs from 15-17 October – you can pick and choose your events.
The key dates are:
15th October: Networking Event

16th October: Pivot Conference

17th October: Pivot Masterclass.
Register for Pivot here.