Volunteering far from home has given Alex Seliger new perspectives on protecting the environment.
Alex, a Masters student in landscape ecology and nature conservation, travelled all the way from Germany to volunteer at the National Wetland Trust near Hamilton.
The National Wetland Trust maintains a 10 hectare pest-free reserve, which is now a safe haven for native wildlife such as the North Island fernbird, the spotless crake, the Australasian bittern and long-tailed bats. The Trust is also developing a National Wetland Discovery Centre that combines the wildlife sanctuary with research and educational facilities, wetland gardens and heritage trails.
Alex was inspired to travel halfway around the world to volunteer with the National Wetland Trust after a friend told him about her experiences working at the reserve.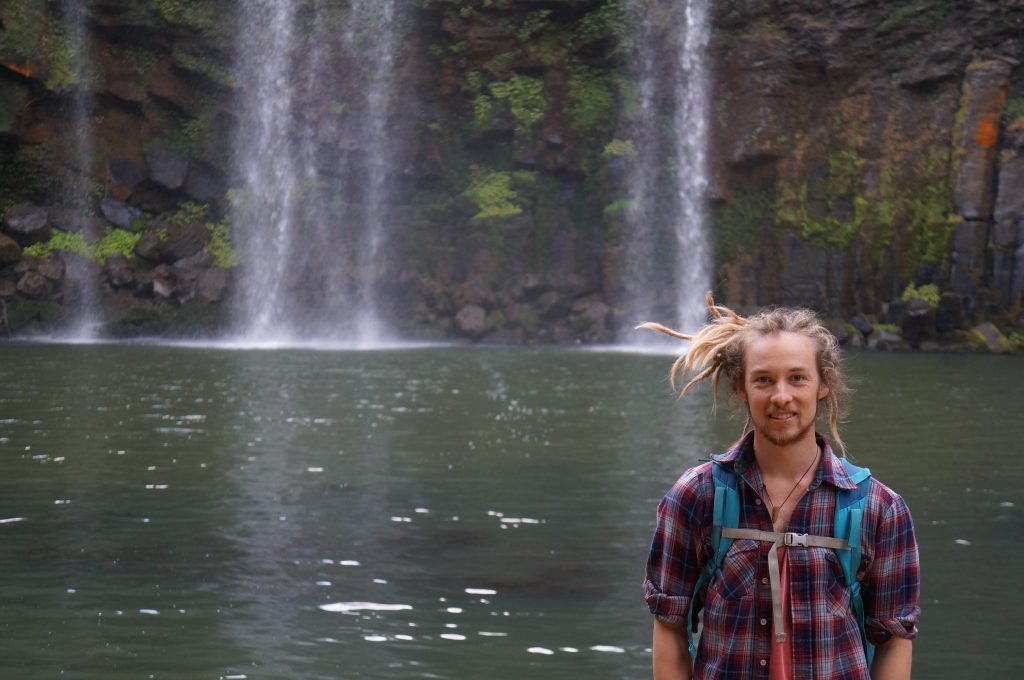 "After her marvellous stories, I was also keen to go to New Zealand to volunteer and explore this beautiful country," he explains.
Alex has spent two months in New Zealand volunteering with the Trust, and has helped out with a wide range of work. He's tried his hand at bird and bat surveys, pest species surveillance, helping a local school with a science experiment, potting native plants, writing reports and newspaper articles and much more.
"I am grateful for all these great experiences in such unique environment!" Alex says. "During my time volunteering, I gained great insights into New Zealand's unique way of nature conservation and learned that lots of conservational activities are supported by local communities, which I find really cool and inspiring."
He was able to work with a diverse group of people, ranging from schoolchildren and university students to scientists and council staff, to local farmers and hunters. This was a rewarding part of his volunteer work, he says.
"It was awesome to experience this community engagement and getting to know the diverse perspectives and motives for why people care for nature and environment."
Now back in Germany to continue his studies, Alex hopes to use his experiences with the National Wetland Trust to encourage other people to protect the environment.
"One of my major objectives in life is to promote conservation in order to protect (still) intact natural landscapes or try to encourage restoration of degraded ones — not only for human livelihoods but also for its own sake. There is no planet B! That's why I am also planning to work in nature conservation after I have finished my master studies this year. Let us see where the journey will take me — maybe back to New Zealand!"
Alex Seliger
The National Wetland Trust

Interactive Volunteer Stories Map
This story was shared as part of our interactive map of volunteer stories from across Aotearoa, which we launched during #NVW2019. This map is filled with stories from volunteers throughout Aotearoa, New Zealand. This map celebrates the contribution of volunteers in their communities throughout Aotearoa. It aims to inspire people to engage in volunteering, Mahi Aroha and social action and to realise the benefits of weaving their communities together through their actions.