Each month, Don and Justine head out into Taranaki's Uruti Valley to help protect native wildlife like kiwi.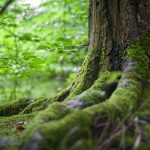 The pair are volunteer trappers who check around 180 traps across the valley, tackling challenging terrain, miserable weather and even charging wild boars in their work. They spend one weekend a month in a caravan parked near the traplines they're responsible for, heading out wind, rain or shine to clear traps, refresh bait and ensure the traps are accessible for pests like rats, hedgehogs, stoats and weasels.
"I'm sure you're all aware how changeable the weather can be in Taranaki, so this can make the difference between an absolutely fantastic or an entirely miserable day. And it's sad to say that it does rain a fair bit in Taranaki so we always make sure we come prepared," Justine says. "Our quad bikes are fitted with heated hand grips and quad bike mittens, and warm gloves, coats, leggings, thermals and balaclavas are all standard gear that we take with us on every trip."
It's not just poor weather that Don and Justine have to contend with. Local wildlife can also be an issue, and the trappers have a number of 'near miss' stories from their time in the valley.
Justine remembers one weekend when a wild boar took aim at Don.
"I was following quite a distance behind Don when I noticed a wild boar following him along the track. He was out of hearing distance so me tooting the horn did nothing to notify him of any impending danger. After a wee while, the pig rushed into Don's right hand side in attack mode … Fortunately it didn't manage to injure him on the way past."
On another trip, the trappers were nearly stranded on a farm when torrential rain caused a river to flood, almost cutting off their route home.
Despite the challenges, Don and Justine really enjoy the work.
Don and Justine 
Uruti Trappers
Interactive Volunteer Stories Map
This story was shared as part of our interactive map of volunteer stories from across Aotearoa, which we launched during #NVW2019. This map is filled with stories from volunteers throughout Aotearoa, New Zealand. This map celebrates the contribution of volunteers in their communities throughout Aotearoa. It aims to inspire people to engage in volunteering, Mahi Aroha and social action and to realise the benefits of weaving their communities together through their actions.