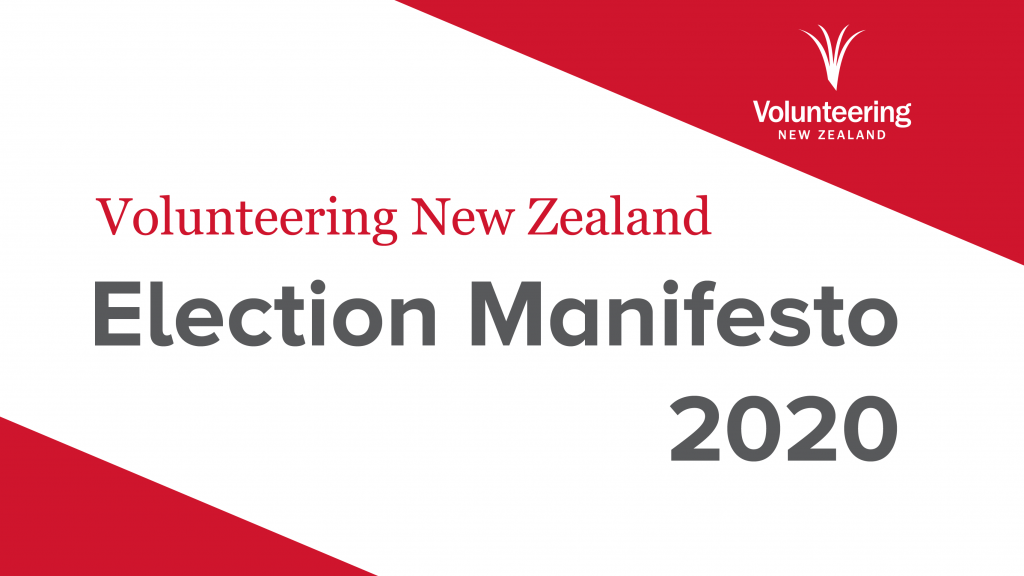 Mahi aroha and volunteering grows people, opens minds, opens hearts and creates joy. Volunteering harnesses the collective energies of many for the benefit of all. Because we know that through growing others, we grow ourselves. And through connecting, we belong. Through generosity and ngākau nui, big-heartedness, communities will be strong, be well, and be able to meet challenges and changes, both big and small.
We call on political parties to protect and grow the mahi aroha, volunteering effort and effect in Aotearoa New Zealand. Volunteering will generate the flows of wellbeing, public service, community building and social cohesion that are necessary for our communities to grow and thrive. Impactful volunteering is essential for the implementation of various policy agendas
across many communities.
The Aotearoa New Zealand response to COVID-19 was not an accident. It was a product of the long tradition of manaakitanga, whanaungatanga and active citizenship that we embody as a nation. In fact, Aotearoa is currently number three globally in its voluntary participation[1]. Nearly 50% of our citizens (50% of political parties' constituencies) volunteer formally (through organisations) or informally (outside of organisations). The value of formal volunteering in New Zealand's community and voluntary sector was estimated to be $4.0 billion in 2018, with the sector's contributing to 4.2% of the GDP[2]. Protecting and growing the effort and effect of this workforce is not something to be left to chance.
Where the next government can build back better
Volunteering New Zealand is committed to our members, to being the kaitiaki of mahi aroha, and to empowering volunteers to enrich Aotearoa New Zealand. As part of our committment, we have set out our Volunteering New Zealand Manifesto 2020 for the 2020 General Election.
We are calling on political parties to commit to:
1. a minister for the community and voluntary sector that sits inside Cabinet
2. collaboratively rejuvenating the government policy on volunteering
3. funding a sector-led national strategy and action plan for volunteering
4. developing well defined, intentional policy positions/statements on volunteering.
Volunteering New Zealand is communicating with all political parties and collating parties' responses in regards to volunteering, and the call's within our Election Manifesto. We intend on collating and publishing all responses on our website and through our communications channels.
Read our full Volunteering New Zealand Manifesto 2020.
Michelle Kitney,
Chief Executive
Volunteering New Zealand
[1] Charites Aid Foundation . (2018). CFA World Giving Index 2018. A global view of giving trends.
[2] Statistics New Zealand (2018), Non-Profit Institutions Satellite Account (Wellington: Statistics New Zealand)