Who am I?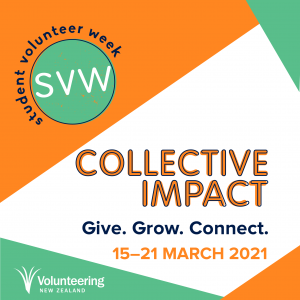 My name is Jasmine. I am 18 years old and am originally from Hong Kong, where I finished middle school. I moved into New Zealand two years ago, and I am currently a Wellington Girls College student. I volunteered for Sport Wellington, Marry Potter Hospice and Conservation Volunteers New Zealand for the past few months.
I found these volunteer opportunities on Seek Volunteer website. They display all types of positions and related information on their website. I contacted the manager to volunteer for these organisations. Originally it was for the CV and award for the Student Volunteer Army program, but gradually I enjoy doing volunteering jobs.
What did I do for volunteering?
The one I currently volunteer for is Marry Potter Hospice. I worked there for three hours a week on the weekends. I enjoy organising the merchandises and maintaining the store cleanliness. I sometimes in charge of checking out for customers.
I also volunteered for Sport Wellington by joining the Round The Bay 2021. My job was to give necessary help to runners who felt unwell when they passed the finish line. When someone fell down on the floor or looked unconformable, we approached to check if first aid is needed. I also in charge of maintaining the finish line order to ensure people follow the right way. And sometimes give the runners a hand if they need it! I feel like being able to help someone when they need it and also feel the inspiration for achieving something.
What did I gain from volunteering?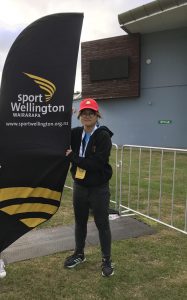 I think one of the best parts of volunteering is making new friends and building connections. I used to know friends only in school, but ever since I worked as a volunteer, I know people from different backgrounds. And I even make some wonderful friends of different ages and diverse perspectives. We are still connecting to each other after the volunteer experience. The way volunteering brought us together was just fantastic.
Another part of what I love about volunteering is skills learning. When I worked for Marry Potter Hospice in an op shop, I encounter all kinds of customers; I learned to face different customers in a retail setting. And I get to learn how to do the checkout. I think it would definitely be helpful for my life and my career in the future. It gives me a chance to challenge myself in social interaction.
Lastly, I think volunteering is a great way to contribute to society. As I worked for Conservation Volunteers New Zealand, it really makes me think about what I am doing. I sometimes worked in Mount Victoria and Island Bay. We are actually doing something to protect the environment; we did the weeding and removed the harmful plants for the trees. By doing that, I feel like actually helping this place.
I will definitely keep doing volunteer jobs in the near future. As well as  retail, customer service, environmental protection, I want to try new things in different fields. And keep learning from the experience, improving society and myself!
Celina Huang
Social Media Specialist
Volunteering New Zealand