Saving New Zealand's Birds. This video documents Barry, a volunteer who dedicates his time to conservation efforts in his local community. Barry's message is heartfelt, highlighting that everyone has something to offer through volunteering. This video was produced by Amelia Blamey, VNZ Community Engagement Advisor.
Our natural environmental is an integral part of New Zealand's identity. Informing how we look at the world and interact with others. We are blessed with pristine beaches, lush bush and snow capped mountains. The preservation of these natural wonders is no small feet and is in no way ensured. It is the result of thousands of hardworking New Zealanders tirelessly working to ensure its protection. 
Our ongoing fight is a necessity to protect our heritage, culture and identity; all of which is intrinsically linked to our natural environment. 
The purpose of my video was to provide insight into dedication and the hard work of our volunteers, especially those who operate behind the scenes. I hope that it highlights the fact that everyone has something to offer to the world and that every has a responsibility to preserve what is good in it. 
This video was launched during Conservation Week I Te Wiki Tiaki Ao Turoa as our way to acknowledge the incredible effort of conservation volunteers.
Amelia Blamey, VNZ Community Engagement Advisor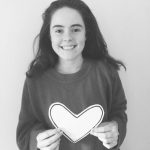 Amelia is studying towards a Bachelor of Commerce, with majors in Finance and Marketing, and minor in Film. She hopes to use her passion for storytelling to raise awareness and encourage activism in her community.
VNZ Resources: