Please note: as the COVID-19 situation rapidly evolves we encourage you to keep up-to-date with the latest advice via covid19.govt.nz. This could mean some of the information in this blog will no longer be relevant.
Like you, we've been following the news and watching the impact of COVID-19 on our communities rapidly unfold. To help support you at this time, we've pulled together a range of support resources relevant for Volunteer Involving Organisations.
The Coronavirus (COVID-19) was declared a pandemic by the World Health Organization on 13 March 2020. This evolving health crisis is changing rapidly, and the New Zealand Government has responded with a range of health and economic initiatives.
At VNZ we know these are uncertain and unprecedented times for the community and voluntary sector, for volunteers and that there will be an impact on volunteering. We also know that community action will be a key part of the solution to many of the challenges that our communities and organisations will face.
Aroha ki te tangata, tiaki i te whenua, manaaki i ngā kaumatua – Love the people, care for the land, look after our elders – Dame Anne Salmond.
Community response driven by volunteers
Together people in local communities are responding to support each other in light of Coronavirus. We have seen existing local charities and community organisations putting in place plans to ramp up trained volunteer support to people in isolation. We are also seeing local grassroots community support groups emerging on social media, and self-organising local community activity.
At the heart of our community response to the challenges we face is the actions of people. People who through acts of kindness, volunteering, Mahi Aroha and connected action deliver support to local communities. The importance of people looking out for each other was clearly noted by the Minister of Finance Grant Robertson when he announced the $12.1 billion coronavirus relief package on 17 March 2020.
How do we safeguard our volunteers?
Coronavirus (COVID-19) is a respiratory illness caused by a new virus. COVID-19 is an illness that can affect your lungs and airways. It's caused by a type of coronavirus. Symptoms range from a mild cough to pneumonia.
For the most up to date information, guidance and support for the public from government sources on the response to COVID-19 is available in one place on the New Zealand Government website to help you stay informed and help answer any questions or concerns that you may have.
Can we still volunteer?
Volunteering New Zealand defines volunteering as time willingly given for the common good and without financial gain. Volunteers are under no obligation to continue to volunteer if they do not feel comfortable doing so. Volunteer Involving Organisation have an obligation under Work Health and Safety Laws to provide protections to staff and volunteers around health and safety.
There are of course many ways that volunteers can continue to support community organisations. Many organisations are exploring different ways for volunteers to engage with them, for example continuing to volunteer but doing so remotely.
Volunteering Auckland has produced this great resource: volunteering in the new "normal" it includes some great tips for volunteers.
Resources for organisations
There are lots of resources available for you and your organisation to help you look after yourselves and your teams at this time. You can download posters for your office, information sheets and social media graphics.
We've provided a short list of resources below about employer and workplace responsibilities.
We've also selected a range of mental health support resources for you.
Help prevent the spread of coronavirus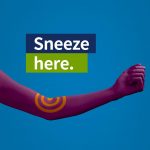 We all need to do what we can to contain COVID-19 and protect public health in New Zealand, and by being a good employer by supporting workers and volunteers to protect and, where necessary, isolate themselves from others.
Everyone should practice good hygiene to protect against infections by:
washing your hands often with soap and water. Make sure you dry them too.
using a tissue and cover your mouth when you cough or sneeze
avoiding close contact with others, such as touching
stay at home if you are sick, and self isolate if you have COVID-19.
Children and COVID-19
People who volunteer the most are women who work part-time. A large portion of our volunteer workforce will have children. For those with concerned little people at home, here's Dr Michelle Dickinson explaining how you can help your children understand what's happening.
Connect with Volunteering New Zealand
At VNZ we will be continuing to work as usual, and if need be, can do that from home, and by email, phone or video conference. Our main focus is to support our members and volunteers at this time. We encourage you to get in touch if you want to share ideas and challenges with us. You can contact me directly by email michelle@volunteeringnz.org.nz or phone 027 681 4956. I would love to hear from you.
Join us to demonstrate our shared goals of inclusion and manaakitanga – let's do it in a way that looks after our health, wellbeing and community.
He waka eke noa – We are all in this together.  #COVID19Kindness