Megan Riddell is the Volunteer Programme Lead for New Zealand Red Cross' Pathways to Settlement team in Nelson. Megan discusses the rewards, challenges and resources for managers of volunteers.
Megan, can you talk a bit about your role? 
I am the Volunteer Programme Lead for New Zealand Red Cross' Pathways to Settlement team in Nelson. We are one of the eight current locations where former refugees make their home in New Zealand.
I work with other Red Cross staff and refugee support volunteers to assist former refugees as they arrive in Nelson. Currently, families arrive at six different times throughout the year. The Volunteer Programme is responsible for the recruitment, training, support and management of volunteers in their six-month placements supporting a specific family, in collaboration with Red Cross staff and other agencies.
What do your volunteers do?
Our incredible refugee support volunteers generally commit to providing support to new arrivals for a period of six months. Initially the support required can be quite intensive, reducing as people become increasingly settled and independent. Volunteers are put into teams to undertake a variety of tasks with a particular family or individual. They support families to familiarise themselves with their homes and within the community, assist families to get to important appointments such as with Work and Income, banks, school enrolments (including the purchase of uniforms, stationery and footwear), health appointments and to learn about public transport. They also endeavour to help the family build connections within the community so they can participate fully in all Nelson has to offer.
We also have a committed team of volunteers who manage our household donations, including bedding and kitchenware. They do a wonderful job of getting items ready for the house set-up prior to families arriving. We also have a group of experienced casual volunteers that can help families with one-off tasks when needed.
What's the most rewarding part of your job?
My job is very rewarding! I would break it down into four parts: volunteers, families, colleagues and community! I am so humbled by the enormous support the community provides to our programme, by giving their time to volunteer or through donating household items to help new families. Thank you, Nelson!
New Zealand Red Cross refugee support volunteers are such committed, caring and community-minded people who work together to assist new arrivals. It is such a privilege to work with them! It is fantastic to see the bonds they make with families and the huge contribution they make to their settlement. We have a high rate of return volunteers who have supported more than one family and several of these volunteers have supported more than 15 families. This is phenomenal.
I love seeing families become independent, feel safe and participate in the community. I am also lucky to work with a multicultural group of amazing colleagues who love what we do.
How did you
overcome any volunteer management challenges?
We work from a strengths-based, client-centred perspective. This does mean that we need to establish and ensure clear boundaries regarding the role of our staff and volunteers. Settlement takes time, which means we sometimes need to slow the process down so that people do not feel overwhelmed. The key is good communication between staff and volunteer teams, as well as remembering that we are all working together in the best interests of the people we are supporting.
We are always trying to improve the training and support we provide for volunteers, as well as to arrange more professional development and social opportunities for them.
Any advice to new managers of volunteers?
Utilise the many resources that are available to you, such as the Best Practice Guidelines for Volunteer-involving Organisations or the New Zealand Competencies for Managers of Volunteers available through Volunteering New Zealand. Connect with other people managing volunteers in your region for support and networking. Develop good systems and time management skills. Look after yourself so you can look after others!
Any resources that have helped you in your role?
I recently completed the Certificate in Managing Volunteers through Careerforce. This was a great professional development opportunity and it's good to have a recognised qualification for the important work that we do. As mentioned above, the Best Practice Guidelines and Competencies documents are also very useful. My recommendation would be to try to make time to learn, upskill and network so you can excel in your practice.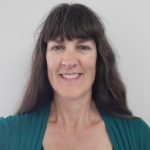 Anything else you would like to add?
Managing volunteers is such a rewarding and enjoyable job. Do it!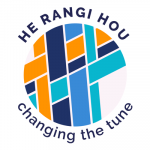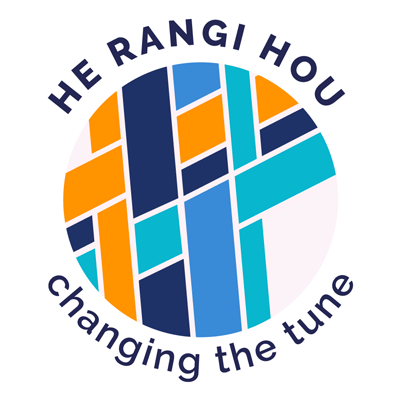 International Volunteer Managers Day is held annually on 5 November. This year marks the 20th year that IVMDay has been celebrated internationally. The theme this year "changing the tune!" presents an opportunity to reflect how we can move Volunteer Management forward into the next 20 years.
We're changing the tune! International Volunteer Managers Day! #IVMDay19