International Volunteer Managers Day (IVMDay) is held annually on 5 November. The theme this year is Helping Others Help – Aratakina te hunga tūao – (leading volunteer people).
Volunteer 
coordinators
 or managers are the people who make volunteering happen. They recruit, train and support volunteers so the volunteers can do their work and make the impact they do. They may be paid or voluntary, have a job dedicated to managing volunteers or it may be one part of their role.
There is no volunteering without leadership and volunteer coordinators or managers are the bridge to volunteering.
We celebrate all volunteer managers, coordinators, supporters… who make volunteering happen! They are the key to successful volunteer involvement.
#IVMDAY23 – start promoting today. Create your own IVMDay graphics
Use these shareble editable Canva templates to create your own social media graphics and printed pieces to celebrate your volunteer managers. Add your own photos, quotes, facts, messages of thanks.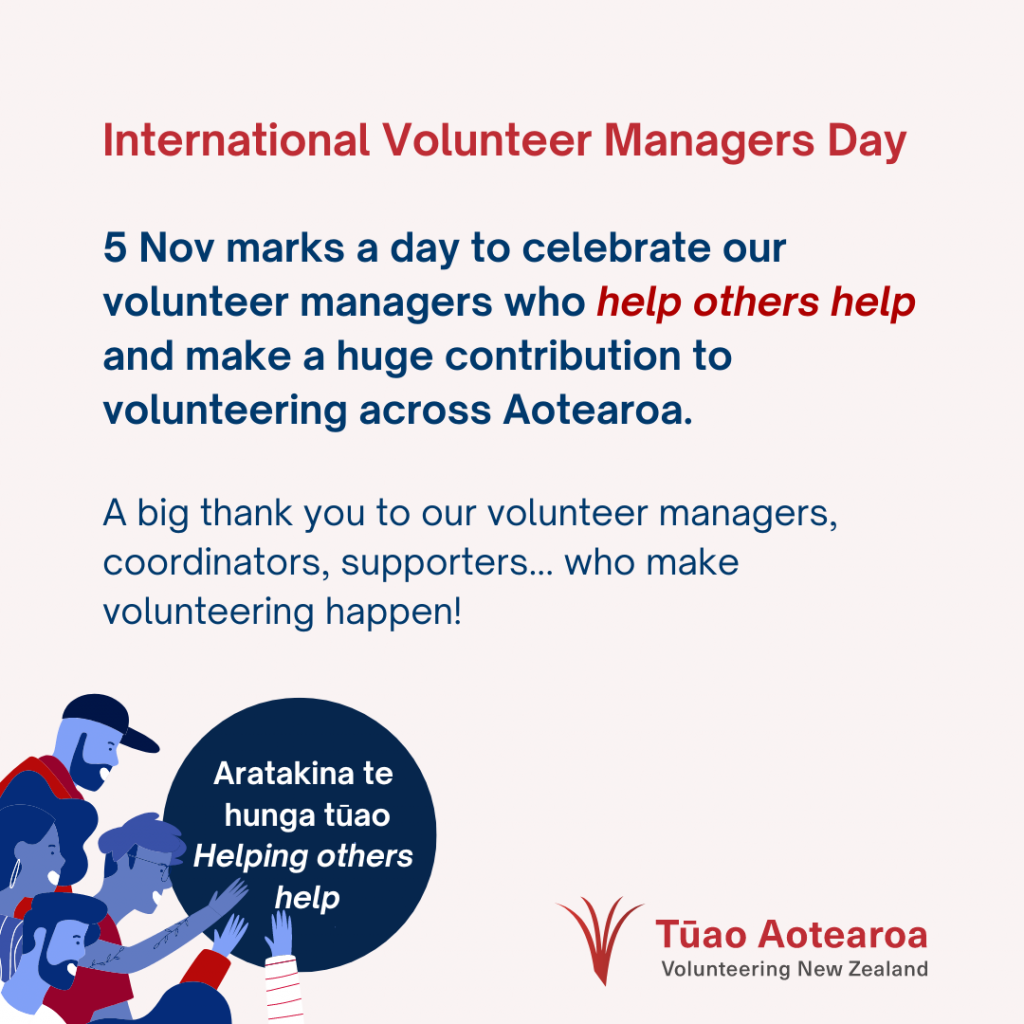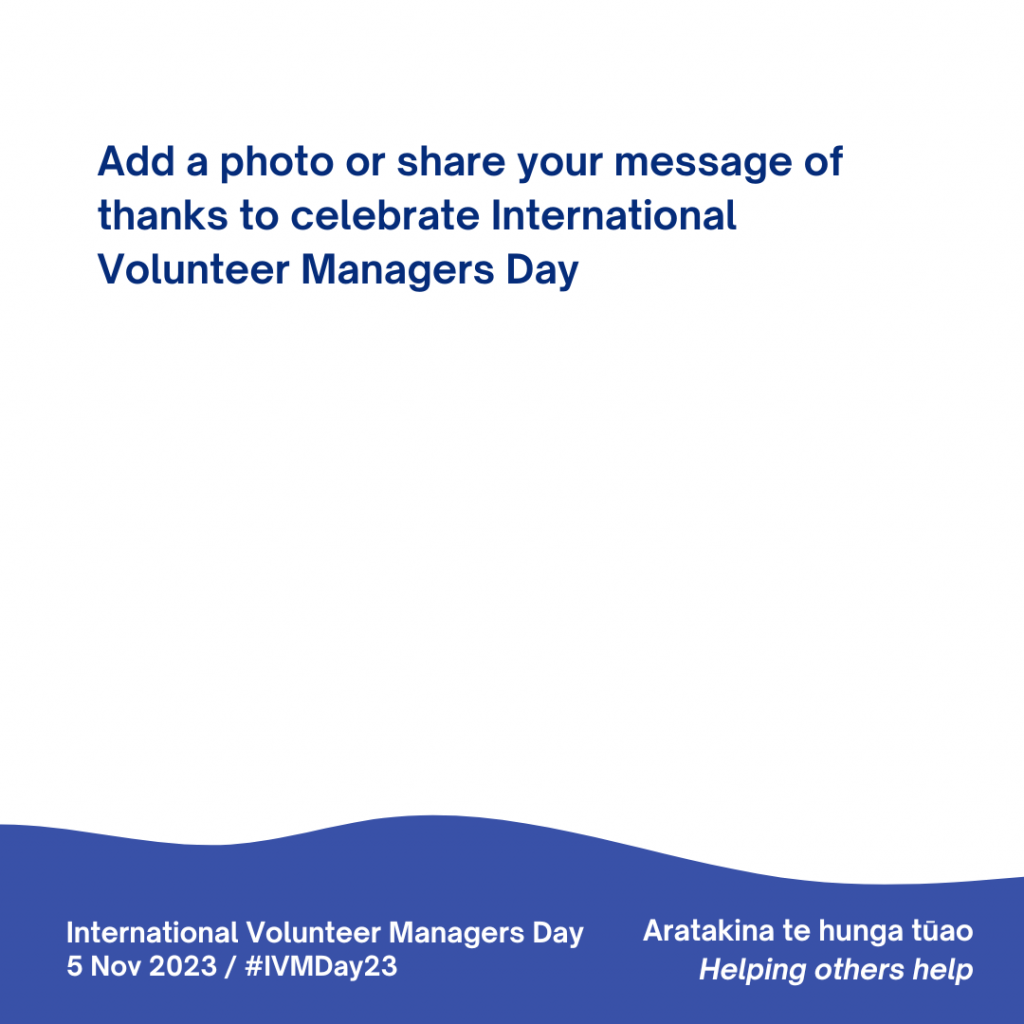 To mark IVMDay, we've selected our top six VNZ resources, tools and research to support managers of volunteers! Please share with any managers of volunteers that you know.
Newly issued guidelines cover seven areas of the volunteer life cycle. Delve into one area or have an overview of them all. There are practical resources to help you implement changes in each area.
Watch previous webinars in our Ako Kotui sessions earlier in 2023. These include topics on: recognition of volunteers, the State of Volunteering report 2022, and volunteer management systems.
3. Regional training and events
We collate upcoming training and events from across the motu. Many are online and free, giving you access to learning wherever you are.
4. Volunteers and the law
There are a range of laws that have implications on how organisations interact, treat and manage volunteers. We have collated information about employment, health and safety, volunteer rights and volunteer expenses.
We collate and continually update resources to support managers of volunteers and the governance of volunteer-involving organisations. These resources include practical advice and strategies from leading national and international organisations and contributors. See: https://www.volunteeringnz.org.nz/available-resources/
Any questions about these resources?
Please contact us at office@volunteeringnz.org.nz.
Volunteer Managers and Leaders Survey
Research by Kappelides and Johnson shows that volunteer managers need to have resources, time and support from management to manage their volunteers.
We recently surveyed volunteer managers and leaders from across Aotearoa New Zealand. We heard from over 177 people from across the country. Their survey responses provided information on the experience of those involved in managing and supporting volunteers.
Key findings include:
37%

of respondents received no training for managing volunteers over the last

year with a further 27 % receiving minimal training.

Another 

37% of respondents recieved no support and were responsible for providing support.

Most were confident or very confident in the areas of attracting, selecting, inducting, training, supporting and appreciating volunteers.

40% of respondents had less than three years' experience in their role.

Confidence in managing performance concerns was low and very low in exiting volunteers.
Findings can be reviewed in detail here.